Why JoJo Shouldn't Find Love On 'The Bachelorette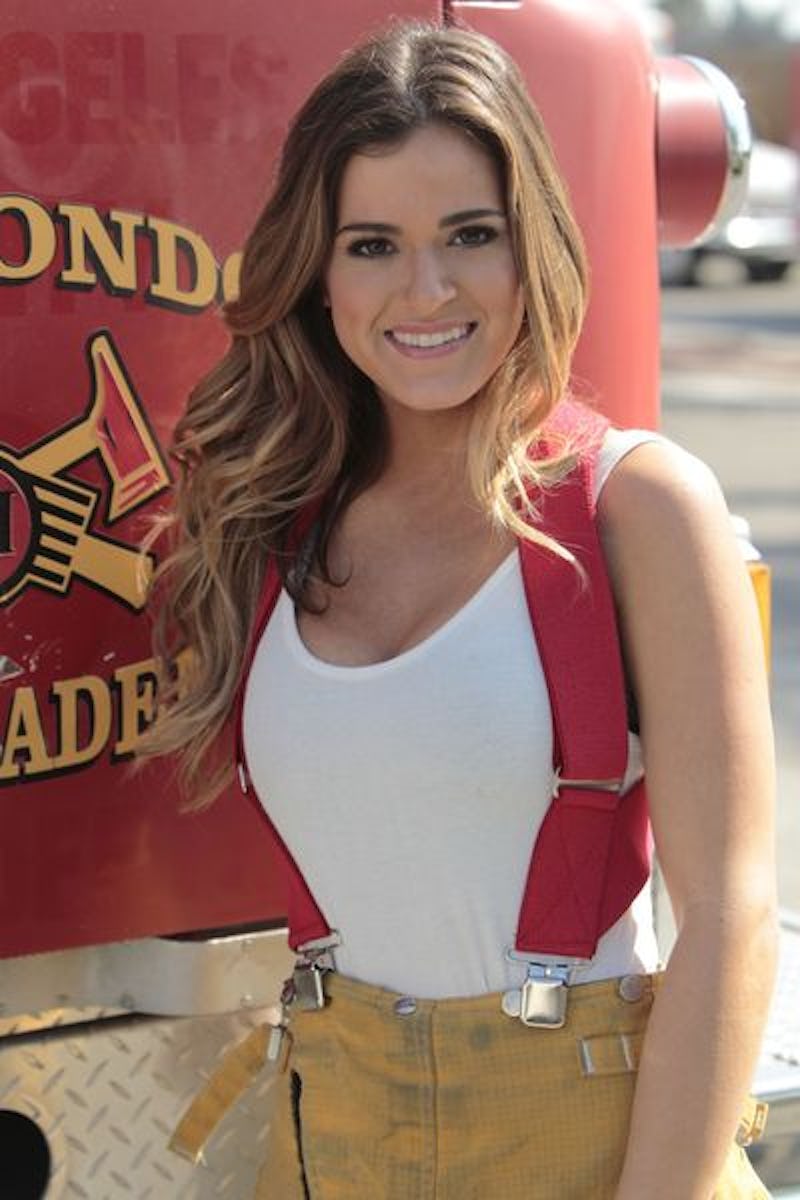 I know that the whole point of The Bachelorette is for the bachelorette to fall in love with at least one of the 25 men that are offered to her, but I want to present an unpopular opinion here and say that I hope that JoJo doesn't find love during this season of The Bachelorette. I know that sounds blasphemous, especially coming from an ardent Bachelorette fan. I'm supposed to hope for love at first sight and romantic first dates, right? Except I don't actually believe in those things. I just don't. I think shows like The Bachelorette and The Bachelor force us to believe that these anomalies are commonplace, but as much as I love watching these reality stars "find love," I always secretly hope that they don't.
Now hear me out, because I definitely have reasons for it. It's not like I for all reality TV stars to not find love and, in general, live a life of unhappiness. I swear, I don't. I just think a female contestant not finding love would do a lot of important work to turn many of the antiquated ideas about gender and love that many people believe on their head.
But that's certainly not the only reason. I have plenty more where that came from. So keep reading to find out just why I hope JoJo doesn't find love on this season of The Bachelorette.
1. It Probably Won't Last Anyway
Statistically speaking, whatever relationship JoJo forms is unlikely to last. It's been proven by 20 years of Bachelor and Bachelorette relationships.
2. "Love" In 30 Days Is Closer To Lust Than Anything Else
Let's be real. Even if she does fall in "love," it's based on mostly initial chemistry and sexual attraction. Ali Fedotowsky said it during the first episode of the season.
3. She Can Get Revenge For All The Bachelors Who Did The Same
It's about time a lady stood up for what she believed was right and said yes to herself.
4. It Would Make A Big Statement About What It Really Takes To Fall In Love
Because you and I both know it isn't just about helicopter rides and private concerts. It takes time and commitment and challenges and trust. All of which takes a lot longer than 30 days to form.
5. It Would Give Her A Chance To Come Back For Another Season
As much as I might knock the show, I really do love JoJo. Another season of her wouldn't make me mad.
6. Some Of These Guys Are Shady AF
Let's be real, they're not exactly top notch.
7. One Small Step For Bachelorette, One Giant Leap For Bachelorette Kind
Any declaration of independence would be a big step for JoJo and would likely have lasting effects on the entire franchise.
8. It Would Make The Run For The Next Bachelor All The More Interesting
If she picks no one, then at least four finalists would be in the running for the next Bachelor. This seems like reason enough for JoJo to reject them all.
9. She's Still Really Young
I don't want to say categorically that 25 is too young to get married, but JoJo still has a lot of life to live!
10. There Would Be A Greater Chance That Ali Would Be The Next Bachelor
If she doesn't pick this adorable contestant, then it's even more likely that this guy will be the sweetest Bachelor candidate in the history of the show.
11. It Would Show That Finding Love Is Actually Really, Really Hard
And that it doesn't happen two times in a matter of months, JoJo. Sorry, boo.
See what I mean? Wouldn't it be so much better for the show and for the world if JoJo didn't fall in love? I totally agree.
Image: ABC (11); ABC/Craig Sjodin