Great News, 'Transparent' Fans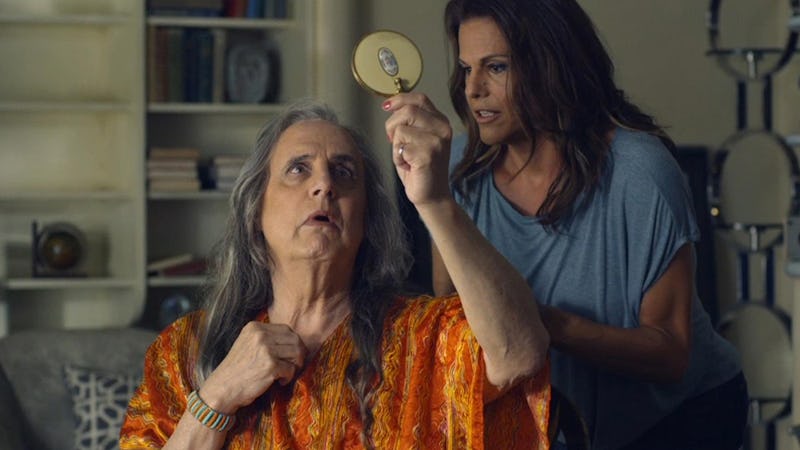 Well, the Pfeffermans aren't going anywhere anytime soon. As we all await a Season 3 premiere of Amazon's groundbreaking series, the streaming service is officially giving us Transparent Season 4. I understand if you need to cry overwhelmed tears. Transparent — which tells the story of the lives of an L.A. family after Jeffrey Tambor's character comes out as transgender — encapsulates a whole new era of candid and compelling TV that, by some magic, just keeps getting better. To say that this fourth season will be welcomed with open arms is an understatement, and, if you haven't seen what is easily one of the best shows out there right now, it's time to get acquainted with the Pfeffermans.
For fans that have been with Transparent since the beginning, here's some more good news: Transparent will bring back all the major players in Season 4. That list includes Jeffrey Tambor, Judith Light, Gaby Hoffmann, Amy Landecker, and Jay Duplass. And, of course, the series's creator Jill Soloway will on remain the series' showrunner. As Transparent's second season took us through all sorts of previously unchartered entertainment territory, the only thing we can expect from these upcoming two seasons is, well, more unexpectedness. Transparent transcends boundaries — and in a way, entertainment, too. Like Soloway said in a statement following the news (below) Transparent is their "version of the most ambitious streaming art we can conjure."
In the full statement, Soloway explained the importance of a fourth season, and praised the streaming platform that Transparent calls home.
"Amazon's explosive freedom and revolutionary thinking has given birth to this show. It's so much more than TV to us, it's our version of the most ambitious streaming art we can conjure. We're having the time of our lives sharing season two for the awards season hoopla, and editing and finishing up season three for a fall release. This news of an order for season four is so so sweet. The Pfeffermans have many more stories to tell and we can't wait to keep making them."
As long as Soloway keeps making stories as daring and vital as this one, I'll be there to watch. Transparent Season 3 will premiere in the fall, and the the fourth season will be slated for some time in 2017.
Images: Amazon; Giphy