Did Seth Meyers Sink Or Swim On 'Late Night'?
With Jimmy Fallon moving up to the coveted Tonight Show spot, Seth Meyers had some large shoes to fill with Late Night. But despite his worries about learning how to interview guests (something, admittedly, his predecessor never actually mastered throughout his five-year run on the late night show), Seth Meyers' Late Night premiere was a polished, heartwarming program. With guests Amy Poehler and Vice President Joe Biden, and with Saturday Night Live alum Fred Armisen leading the band, the first episode was a star-studded success.
The show opened with Meyers mocking one of Fallon's most popular segments, Thank You Notes. He then moved into a monologue that felt like the beginning of a Weekend Update, in only the best way. (See video embedded below.) Sure, Meyers looked a little anxious (wouldn't you be, being the man replacing the host with enough A-list connections to pull this off?) but he countered his jitters by making off-the-cuff comments like, "All right, our first sorta bomb!" whenever a joke didn't land. His Venn Diagram segment was cute, although we're not sure it will be making a reappearance since it garnered only a few chuckles, not the full out on guffaws from the audience.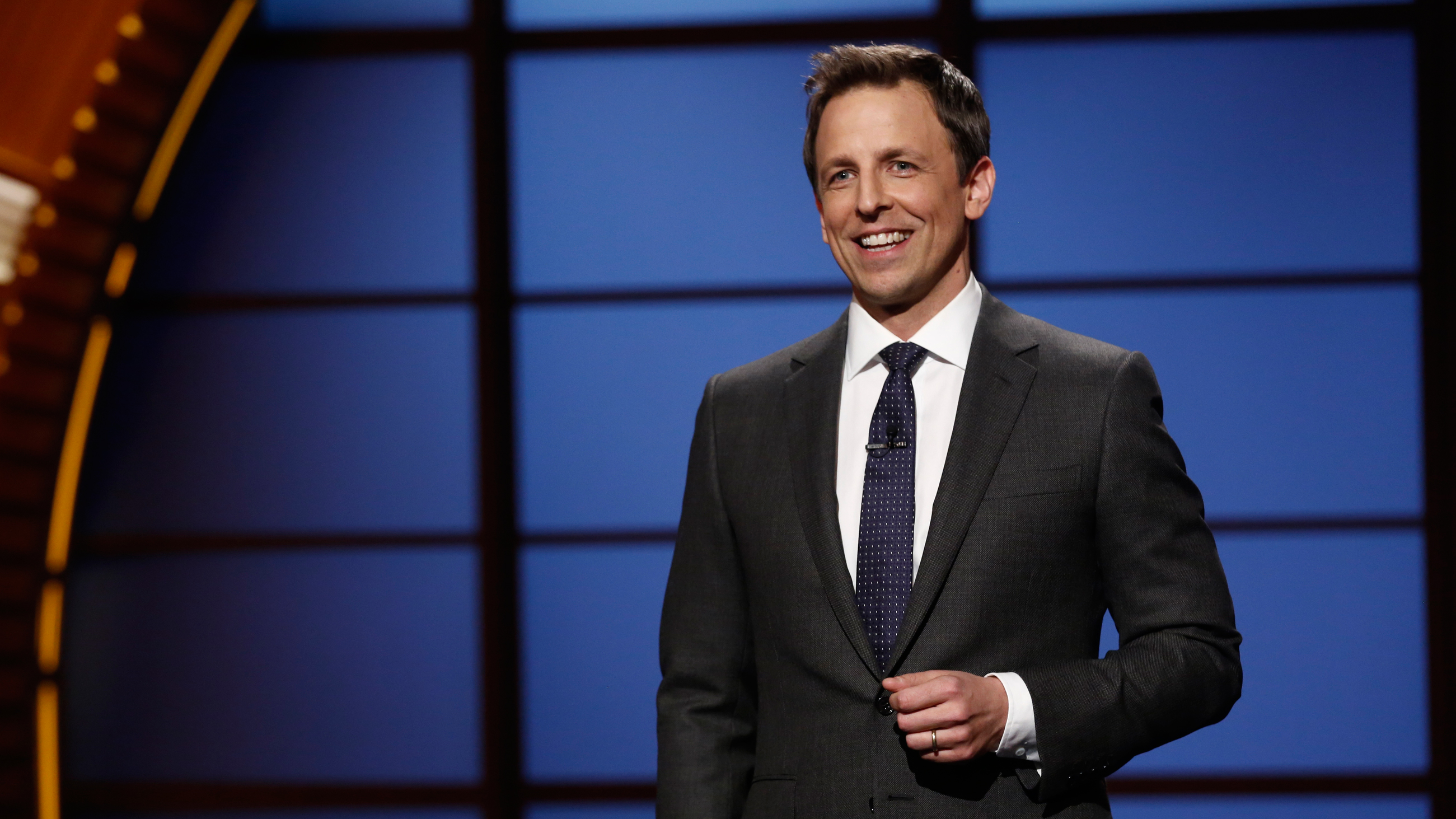 Although Meyers told Fallon that he was nervous about interviewing his guests, his interviews this week were a breeze. His witty back-and-forth with Amy Poehler made us feel like Weekend Update had come alive again, which was beautiful. And even though Fred Armisen was primarily a silent bandleader, Poehler got in one good joke about their past as "very turbulent lovers," which was inappropriate in all the right ways.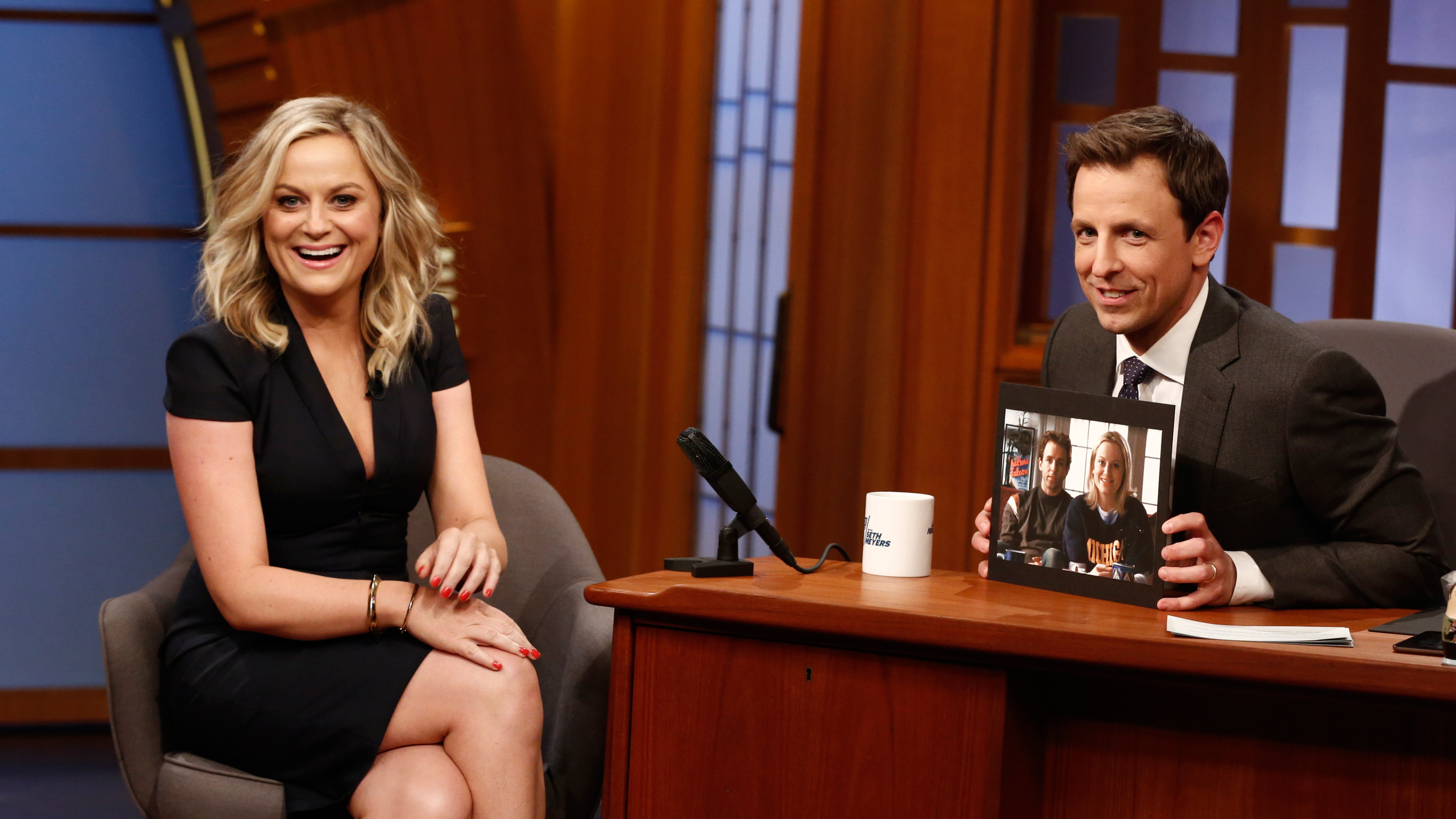 By the time Vice President Biden came on the show, Meyers and Poehler had fallen into a comfortable rhythm. Biden talked about trains, Poehler announced her candidacy in the next presidential election, and we all made it through our first Seth Meyers interviews with grace. Whew.
This first episode of Late Night worked because Meyers did all of the things he does well. He smiled that affable smile, staring straight into the camera. He told rapid-fire political jokes. He hung with Amy Poehler. And it went off as a thoroughly enjoyable first show, but next week will be the true test of Meyers' late night resolve. Because, imma let you finish, but Kanye is coming to Late Night.