These 'UnREAL' Spoilers Are Already Hilarious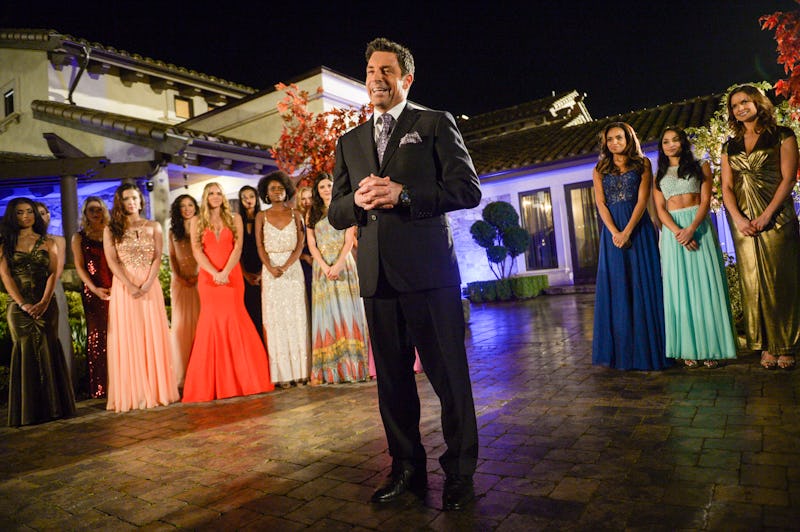 A roller coaster of emotions and hilarious jokes is to be expected from UnREAL, so what better way to express the series than the universal (and always a bit silly) language of emojis? The Lifetime series, which was recently renewed for Season 3 ahead of the premiere, doesn't shy away from serious issues, but that doesn't mean it can't be a whole lot of fun at the same time. In that spirit, Bustle has acquired emoji spoilers for UnREAL Season 2 from stars Meagan Tandy and Sunita Prasad, who are joining the Lifetime series this year.
Tandy and Prasad play Chantal and London, respectively. They are two competitors on Everlasting, the fictional reality dating series. Both characters are vying for Darius' hand for drastically different reasons. Chantal is a widow looking to move on, while London is looking to let loose from her more conservative upbringing.
However, knowing UnREAL, it's about to get much crazier than that. Who knows what they'll be like once Quinn and Rachel are done with them, both in the editing room and in the real reality. I'm sure that there are lots of twists and turns ahead and, according to these spoilers, some other odd and very specific things to come as well. Take a look.
Meagan Tandy
"There's actually far too many," she says. "Pretty much the entire emoji library." Looks like a lot of secrets and/or betrayal are ahead. If you ask me, I'm most interested in why she gave me the poop emoji and ghost-like shock.
Sunita Prasad
Personally, I want to make it clear that these two actresses were not in the same room when they did this, so the double laughing and double "see no evil, hear no evil, speak no evil" monkey situation is a complete and hilarious coincidence! Great minds think alike! Prasad says that the two of them connected pretty instantly on the show, so I'm not surprised. Also, that monkey business must be significant, right? Get on that, UnREAL spoiler decoders!
The high heels and dancing are, of course, signature elements to any Bachelor-like reality series — even if we know, thanks to UnREAL, that it's so much more than a party. Season 2 seems like it's going to be as outrageous as ever, and I could not be more pumped.
Images: Michelle Faye/Lifetime; Leah Thomas (2)