Twitter Reacts To Kylie's Black Lip Kit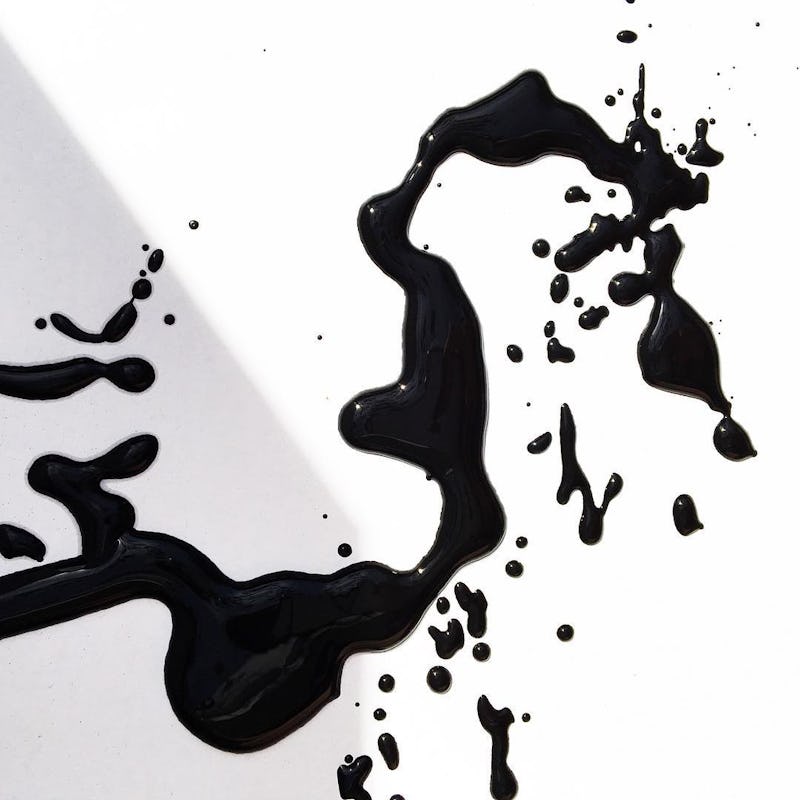 At this point, Kylie Jenner's lip kit restocks have become a routine, and because of the lip kit schedule, it's a weekly, expected occurrence. For some, it's dampened the allure of the lip kits, but today, Jenner announced her newest shade and the Twitter reactions to Kylie's Black Lip Kit Dead of Knight proves that fans still love the product. From those lamenting the loss of their paycheck to those expressing their impassioned excitement, these tweets all have one thing in common: Everyone behind them seems to want to get their hands on this killer black liquid lip.
Only a few weeks ago, Jenner announced another black liquid lip, but that product was a member of her metal range of products. Majesty, a stunning metal matte with a gorgeous blue undertone, seemed to be Jenner's answer to her fans craving for a black lipstick. Apparently, she had more up her sleeve. On Tuesday, to celebrate the Kylie Cosmetics Instagram page hitting four million followers, she announced the Dead of Knight black matte lip kit.
Pretty much as soon as Jenner began posting images of herself rocking the look over on the brand's Instagram page, people were getting their credit cards poised to purchase. The Dead of Knight black lip kit is set to launch on Friday, and the Twitter reactions to the lipstick have me wanting to place a bet on it selling out nearly as soon as it goes up.
While Majesty has yet to be released, you'll see be able to get your hands on Dead of Knight, and people are stoked.
So what kind of chaos is Jenner causing online?
Game of Thrones Level Epicness
Getting your hands on these babies will be nearly as hard as getting to the Iron Throne.
Comparison Shopping
Jeffree Star? Kylie Jenner? They're both bomb.
Making People Into Believers
Don't usually wear black lips? Jenner's going to change your mind.
RIP Bank Account
Too bad it's not a pay week.
Convincing People She Invented Goth Style
This is definitely not true, but hell, she does pull it off well.
Your Soul = This Lip Kit
As black as your soul.
Love Is In The Air
Kylie Cosmetics, bringing couples together.
Image: Kylie Cosmetics/Instagram