This Palette Might Be Gone For Good Soon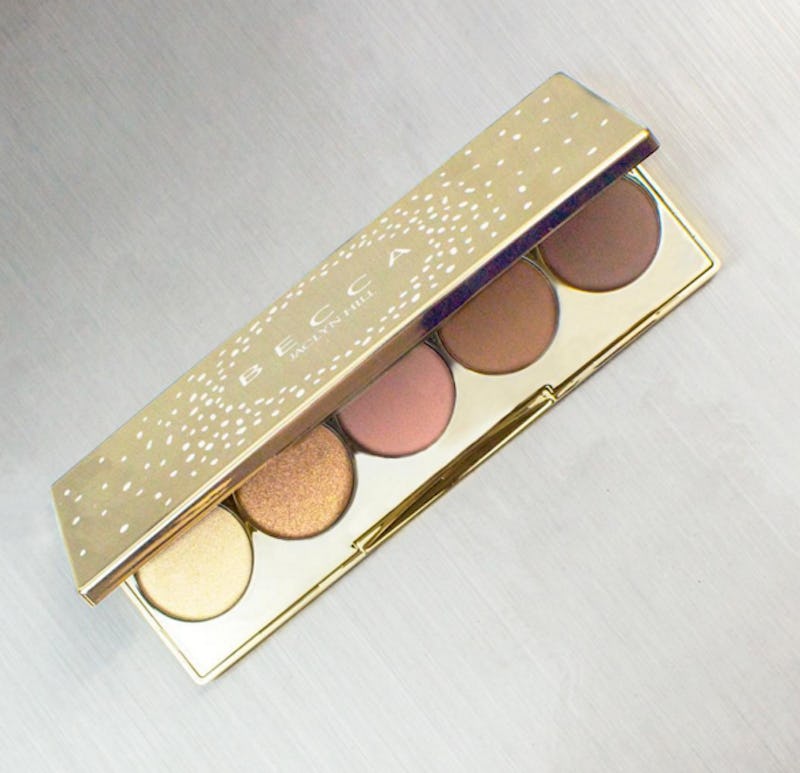 This beloved beauty collab broke the news that their eye shadow palette will be discontinued instead of coming out on June 16, as originally expected. Many were hoping for the next release, especially if they weren't lucky enough to snag the product the first time around. But, will the BECCA x Jaclyn Hill Champagne collection eye shadow palette be released in a different formula? This may not always be the case, but it certainly looks like the product is simply being discontinued for now.
Hill took to Snapchat to explain what was going on to her loyal fans. Apparently, she's been receiving negative reviews of the palette due to the reportedly dry, chalky nature of the shadows. She's been working with BECCA to fix the problem, but for now, the solution is to discontinue the product. Will they one day get the eyeshadows to have the buttery consistency that BECCA Cosmetics fans know and love? There's been no word on that just yet. Bustle has reached out to the brand for more information on whether a new and improved version will be released or if the palette is simply gone for good. UPDATE: A BECCA Cosmetics representative responded with the following statement, "At BECCA Cosmetics, we embrace genuine and open conversations with our consumers. While we heard many were loving the Limited Edition Eye Palette, others expressed disappointment. We hold ourselves and our products to the very highest standards of excellence. Our consumers are our guiding light and if we are not confident our BECCA Beauties will fall in love with a new launch, we believe the best path is not to launch it in stores. Our core brand value is, as always, to please our BECCA Beauties, and we're so thankful to them for their continued support."
Based on some Twitter reactions to the news, there doesn't seem to have been a problem with all of the palettes. Hill attributes the issue in her Snapchat story to the fact that they were produced in a different lab from the one BECCA typically uses due to how pressed for time the brand was before the launch. Whatever the case, it's nice to know that as soon as there's a problem, this duo is looking for the best possible way to fix it!
It's never an easy decision to make, but I do think they're making the right call here and demonstrating commitment to their fan base.
Both Hill and the brand have confirmed the news.
Of course, her loyal fans support her decision.
Despite the fact that some people were quite pleased with their palettes.
Hill's proving that her fans come first, and while the news of no eyeshadow palette (at least for now) is sad, she'd rather let us down gently than give us a product that's not high-quality. And you've got to respect her for that.
Image: beccacosmetics/Instagram (1)