All The Lost Fashion Fads Of The 20th Century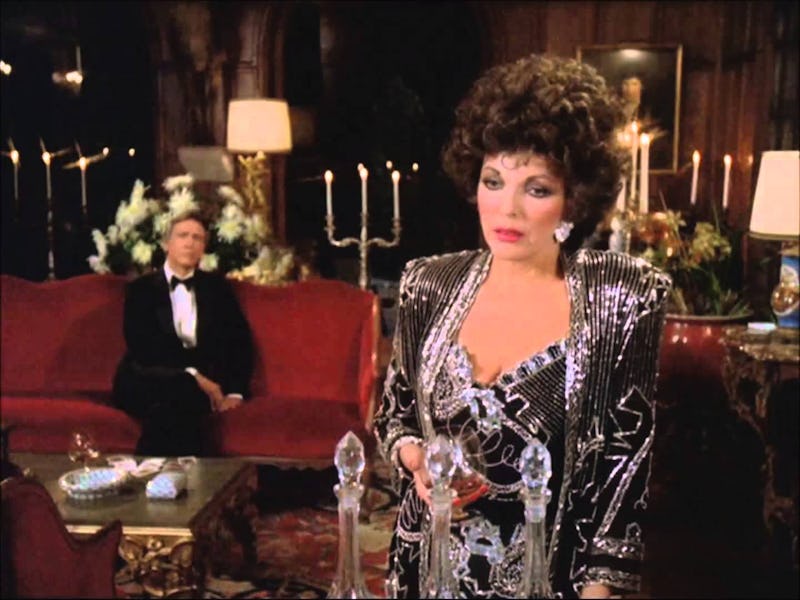 With each era comes a unique aesthetic, and for that reason I think it's important to shout-out the forgotten 20th century trends so often overlooked. Whether they were too subversive in nature, lasted only for a blink, or had a small cult-following, a couple of looks have the tendency to slip through the cracks.
Whatever was popular in the "mainstream" at any given time is usually what seeps into our memories most often, no matter how many decades back we look. When we think '20s, we usually get a Gatsby-like flashback, treated to images of flappers with feather headbands and sleek bobs. The '50s give us a parade of Betty Drapers and Doris Days, walking through the house in high heels and full skirts; their hair perfectly lacquered or pulled back into preppy ponytails. The '60s boast Twiggy-like mods with mini skirts and penny loafers, or conjure up images of hippies in bell bottoms and crochet tops.
No matter the decade, most people would likely bring forth the same answer when asked "what were the trends?" The '80s were all about hairspray and shoulder pads, while the '90s ushered in a decade of grunge and jadedness. But what about those smaller subcultures that dared break away from the mainstream? Let's explore those, shall we? Below are all the fashion fads of the 20th century you probably forgot about.
1950s
The 1950s usually whip up images of poodle skirts in milkshake diners, and June Cleaver vacuuming in high heels. Greasers hang out on top of their muscle cars with their cigarette packets tucked into their sleeves, and the women passing by on the sidewalk are decked out in gingham and floral prints. While that might be true, there were a whole lot of other sartorial subcultures that didn't get as much airtime, but were just as important.
1. Teddy Girls
While the rest of the 20-somethings were busy putting their preppy feet forward, Teddy Girls were all about those Edwardian frills. Cuffed jeans, smart blazers, and pompadour-like hair and scarves around their necks were their uniform. But why did they choose an 1800s appeal for their post-war style?
According to fashion and lifestyle publication AnOther Magazine, "The Teds had a put-together smartness that at first feels at odds with the idea of a rebellious teenager, but they were, in fact, ripping up the rulebook (or ration book, as it were) by rejecting the austere approach of a post-war economy. Their decadence was also a two fingers up to the ruling class, as the Teds took ownership of the Edwardian Drape jacket — which was marketed by Savile Row tailors to young Mayfair men in 1949 — much to the horror of the posh boys."
Most of the Teddy Boys and Girls came from the "working-class areas in East or West London," AnOther reported, which were still experiencing crumbling neighborhoods after World War II. In order to push back against the blue collar, ration-accepting upbringing they came from, they went for the aristocratic dandy look, creating a new reality with their outfits.
2. Rockabillies
Originating in Tennessee and arguably led by none other than Elvis Presley himself, the rockabilly style was all hillbilly and rock n' roll. So how did it differ from the prevailing trends of the 1950s? Vintage Fashion Guild — an international organization dedicated to the promotion and preservation of vintage style — reported, "Girls had their turn in showing off their bad side and shunned full skirts and dresses which hid the body. They opted for the scandalous pencil skirt and tight sweater which didn't leave much for the imagination and stiletto heels were the final mankilling touch."
The look was very Bettie Page — the wholesome pinup girl of the '40s vamped up. Adding more detail, retro clothing store Cats Like Us described the look as featuring "sweetheart necklines, halter tops, spaghetti straps, sailor outfits, unique T-shirts, pump shoes, and crinoline swing skirts." So fab.
1960s
The 1960s brought forth ideas of hippies and Beatniks; of girls rushing around in colored tights and mini skirts as men peacock-ed in crushed red velvet and punchy colors. But the '60s weren't all about the mods and glam rockers.
3. Unisex Fashion
In part because of the sexual revolution and second-wave feminism of the '60s, fashion took a more gender neutral tilt. But it didn't last long — one year to be exact, 1968. According to The Atlantic, "The trend began on the Paris runways, where designers like Pierre Cardin, André Courrèges, and Paco Rabanne conjured up an egalitarian 'Space Age' of sleek, simple silhouettes, graphic patterns, and new, synthetic fabrics with no historical gender associations."
This look wasn't just for magazine editorials and avant garde runways, though. It hit store shelves, too, even if the public wasn't quite ready for that. The Atlantic added, "As women burned their bras (symbolically if not literally), U.S. department stores created special sections for unisex fashions, though most of them had closed by 1969." They avoided gender markers altogether, which was progressive and historical, but the look didn't have staying power.
4. Space Age Style
This was an era in which everything outer space seemed fascinating (hello moon landing!) and this excitement trickled into fashion. While some people subscribed to hippie-wear and little mod scooter dresses, there was a group that was also trying on space suits. Vogue reported, "The space race in the 1960s produced a crop of young designers aiming to equip the fashion masses for what they assumed to be the next frontier. Chin-strap space bonnets, flat ankle boots, and sleek, plastic-like tech fabrics typified the space-age look as women readied themselves for a new sartorial stratosphere." And the number one pioneer of this radical new look? André Courrèges.
AnOther Magazine commented, "His technical garments pioneered a new look that blended avant-garde geometry with sport classics, driven by the youthful energy that defined the decade. Using metallics, PVC, and shiny discs to make the majority of his line, I'd say this designer definitely captured the fun of the generation.
1980s
The 1980s ushered in shoulder pads and a shrill kind of glamour that was decked out in sequins and luxurious materials. It also boasted neon colors, Spandex, and Hammer-time pants, along with looks that relied heavily on the acid-wash and baggy-like materials. But in addition to that, we saw some subversive looks that didn't make it to the mainstream.
5. A New Romantic
The style only lasted a year or so, but it was expressive, bold, and theatrical — and lived in the raving club scene. New York Magazine explained, "With each new club night, new style tribes emerged [...] like Fetish, goth, Rave, New Romantics, and High Camp. The blink-and-you'll-miss-it scene meant clubs, let alone club nights, rarely made it passed their first birthday, but the appetite for subversion and total individuality lingered throughout the decade."
So what made up this look? Time Out London explained its essence, saying, "As punk died, androgynous Bowie fans glammed up." The looks were all about regency and the dandy, allowing the wearer to go wild with their sartorial tastes. Fashion history site Fashion Era explained, "The flamboyant, colorful dramatic look used frills and luscious fabrics associated with historical periods. In contrast to punks, the wearers made an effort to look flamboyant in an attractive, luxuriant, beautiful, narcissistic way." Rockers of the aesthetic often wanted a chance to express themselves theatrically and without constraints, and this look offered that chance.
6. Rudeboys
Originally hailing fom a Jamaican subculture, the Rudeboy look started in the 1950s when a wave of Jamaican emigration "brought the rudeboy movement to Britain, where it influenced subcultures from mods to skinheads," according to the New York Times. But in the 1980s, the aesthetic took a different turn and hybridized with punk.
How did it do that, exactly? Clothing giant ASOS explained, "The 2 Tone groups' punk-infused take on ska style codified rudeboy cool for a new generation, replacing the celebration of outlaw swagger with anti-racist politics and inner-city social commentary." The look was all about donning "buttoned-up Fred Perry shirts, pork pie hats, Dr. Martens, skinny suits, and Harrington jackets," mixing punk with old school jazz.
1990s
When you think '90s, chances are images of Courtney Love and Kurt Cobain come to mind, giving the era a minimalist, grunge-heavy look. Plaids, engineering boots, thrift-store-chic pieces, and anti-commercialism kind of reigned supreme, but there were other trends that were even more subversive in nature.
7. Heroin Chic
While the majority of us were busy wearing neon colors, overalls, and listening to Nirvana on our Discmans, fashion took an edgy turn towards the grunge look and whipped up something called "Heroin Chic."
The look was about waifish models, dirty hair, and dark circles underneath your eyes, giving many a strung-out, withdrawal-esque kind of vibe. Dazed explained the aesthetic, reporting, "According to the media, its images of languid, angular models glamorized drug use — and even people in high places began paying attention. 'Fashion photos in the last few years have made heroin addiction seem glamorous and sexy and cool,' condemned U.S. President Bill Clinton."
Controversial for sure. So why did the likes of Calvin Klein and other designers champion such a shocking look? According to Dazed, "It was a rebellion of aesthetics, intentionally turning its back on the glossy excess of '80s hedonism." The push-back from Dynasty-like costumes and glam-rock looks manifested itself in bored, strung-out models and roughed-up, barely-staying-on minimalist clothing.
8. Psychobilly
It was like someone mixed Tennessee rockabilly with punk, producing a fashion genre that was all about Bettie Page pinup silhouettes with heavy doses of rock and goth.
For example, online music magazine Perfect Sound Forever explained the men's Greaser look, stating, "Psychobilly brought in people from a variety of subcultures. The result is a bizarre blend of fashion taking elements from each [one]. Skinheads brought in things such as Dr. Martens and pilot jackets (Brackenridge, 2007, p. 141). Punks brought in clothes such as the leather jacket and tighter clothing. Beneath the jacket was often a band T-shirt or a tartan shirt taken from rockabillies, though these shirts were valued less for the romanticism and more for their durability. Shoes were generally valued for their ability to dance in, so heavy boots, crepe and suede shoes were the standard." Along with that mashup look came the influence of the psychobilly's love for retro horror movies.
Prefect Sound Forever continued, "At the same time, the revival of the B-movie, particularly the return of horror movies, occurred... Psychos gravitated towards these movies due to their lack of seriousness, mindless gore, and enjoyed the throwback to the original B-movies of the 1950s." The influence could be seen by the Vampira-like vibe in women's styles, as well as the penchant for zombie-inspired retro outfits.
Now that we're halfway through the 2010s, it'll be interesting to see which sartorial aesthetics from the early millennium we've overlooked while absorbed in things like pink velour tracksuits and revamped '90s pieces.
Images: 20th Century Fox (1); Universal Pictures (1); Sex and Unisex (1); Mary Quant (1); Pierre Cardin (1); SimonSays Entertainment (1); Yves Saint Laurent (1)