What To Know If You're New To Rough Sex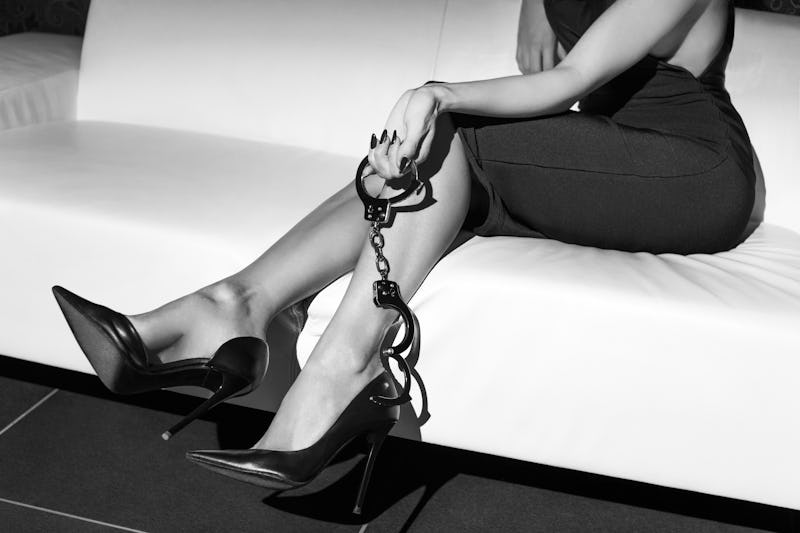 There's no denying the fact that lot of people like it a little (and sometimes a lot) rough in bed. One study from researchers at the University of Montreal even found that the majority of women have submission fantasies — 65 percent, to be precise. That means a whole of people out there are experimenting with everything from bondage to masochism to sadism.
But just because the world is waking up to the pleasures of pain doesn't mean this is a new thing. People have been practicing BDSM for centuries, even before the Marquis de Sade loaned his name to the concept of getting pleasure from giving pain, which we all call "sadism" now. And in today's day and age, there are thousands of amazing professionals who practice the finer arts of balancing pleasure and pain throughout the country.
WhipIr, the location-based messaging app that connects kinksters to play partners nearby, talked to five of those experts and asked them what their top tips for people who are interested in BDSM, but aren't sure where to start. These women are at the top of their game, with years and years of experience in the field, which means they're absolutely the best people to ask about getting into BDSM. Here's what they have to say.
1. Get Instructions Before Playing
"Get instruction first," says Nina Hartley, veteran porn actress, sex educator, and slave wife. "Don't try this at home without someone showing you how to do this."
2. Find A Mentor
"Find a mentor, somebody who can help you navigate your way through the complicated, fascinating world of BDSM," says Simone Justice, professional dominatrix.
3. Listen To Your Fantasies
"You have a fantasy and a fetish and it's what you masturbate about," Mistress Gabrielle, owner of one of Australia's biggest fetish dungeons, The Fetish Palace, says. "That little storyline and stuff changes as you get older but it's usually the same storyline — you just add little bits and pieces in. If that's your storyline, then follow it."
4. Explore!
"Try different activities with different people," says Mistress Snow Mercy, professional dominatrix and BDSM educator. "Everyone has a different style and a different way of doing it. Just because you don't like it with one person, you might find it enjoyable with someone else, under different circumstances."
5. Submissive Does Not Equal Weak
"If somebody claims to be submissive, that does not mean they're weak," says Mistress Vinyl Queen, professional dominatrix.
Images: Fotolia; Courtesy of WhipIr