Here's What Makes Dead Of Knight So Special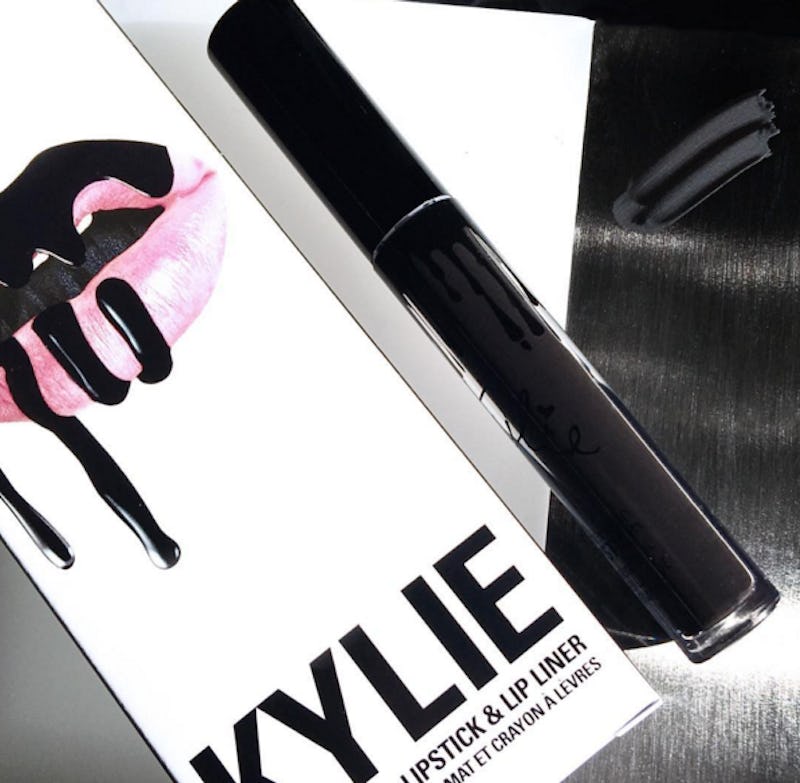 I'll be honest — I think all Lip Kit launches are glorious occasions but this one definitely seems to be receiving a little more attention than normal, and of course, I have a few theories as to why that is. Dead Of Knight is a special product not just to Kylie Jenner's fans, but also to Jenner herself, and that is just part of what makes this lippie a standout in the collection.
This is a different kind of shade for Jenner. Sure, there are some bold lip looks in the collection, I mean, there are shimmering metallics, after all. However, this really seems to be the most dramatic lippie she's released to date. It seems to hold a special place in her heart, too.
She went all out with the launch of her glosses and created an unforgettable music video, but since then, it's been mostly swatches and selfies to advertise products. Until Dead Of Knight came along, that is. She posed in a photo shoot that she describes as "sexy, but also a little dark" on her website, because she knew just how important this lipstick was going to be. And I think you'll likely have to agree with Jenner on this one because this is one incredible lippie.
Jenner had to send out instructions so that people would have a chance to get a hold of this super-hyped lippie.
1. Logo Change
This lipstick was so near and dear to Jenner that she changed her logo just in time for its launch.
2. Created For The Fans
Jenner really paid attention to what the fans were wanting when creating this black matte shade.
3. Photo Shoot
A lot of work went into creating a stellar series of photos to promote this shade.
4. Most Dramatic Shade Yet
Not to mention, this is one incredibly bold lip look.
5. Surprise
She kept this shade a secret from us until she reached an important Instagram milestone because she knew just how important this lipstick would be to her fans.
6. Making Herself Proud
Most importantly of all, she did this to make herself proud. And you can't fault a girl for achieving her goals!
I couldn't be more proud of her for releasing something this amazing.
You're making me cry happy tears, girl.
Images: kyliecosmetics/Instagram (1); screengrab/Kylie Cosmetics (1); Giphy (1)