'Bachelorette' Star Wells Is A Social Media Star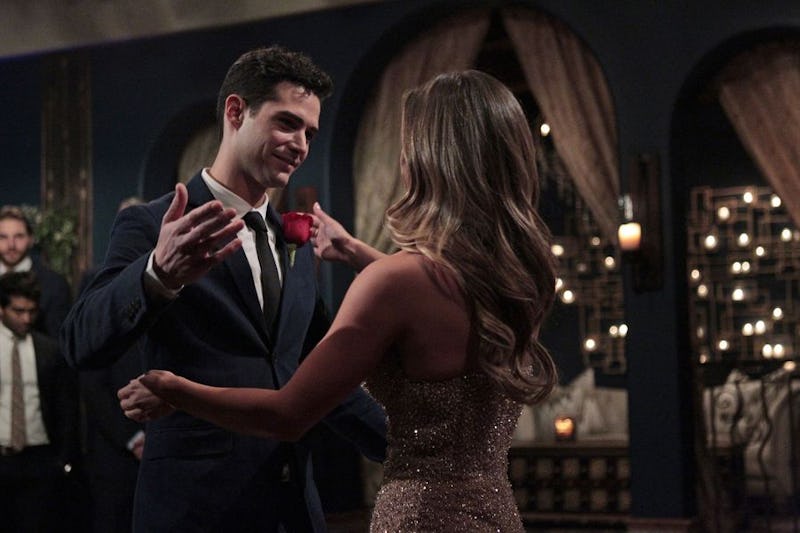 I'm going to be honest for a minute: I have a huge crush on Wells from The Bachelorette. Although we haven't seen a lot of him in light of the recent Chad brouhaha, the guy won my heart when he pretty much derailed the first group date after nearly fainting in an attempt to keep up with the burlier guys of the bunch, yet handled the embarrassing situation with charm and self-deprecation. But even if "easily winded" isn't your type, you'll definitely be into the contestant after viewing his social media, particularly Wells' Snapchat under the name @wellsadams.
For one thing, as his social media shows, Wells has a dog that's absolutely adorable. His name is Carl, he's a bloodhound, and it should go without saying that he is a fuzzy ball of glee. For those who aren't lucky enough to have a pup of their own (or just want to peep Wells' fluffy friend), you can check out Wells' sweet relationship with Carl by exploring the Bachelorette star's prolific social media presence, particularly on Snapchat. If you're a fan of insider insight into the show, animal hijinks, or just of Wells himself, you're in for a treat. Here's what you can expect to find from this The Bachelorette contestant.
His Hobbies
Besides being an aspiring guitarist, Wells is also into cars — specifically a 1989 Toyota Landcruiser he's devoted his free time over the last few years to fixing up.
His... Intimate Time
I, for one, did not expect to see this much of Wells when I opened up my Snaps. But I also think I'm pretty OK with it.
His Great Bachelorette Jokes
Wells is a radio DJ, which means he's bound to log plenty of hours in the recording studio. But on this particular day, he was away from the mic and on a hunt for anyone in his office named Chad. "No lunch meat is safe today!"
His Adorable Dog
It's clear that Wells loves his bloodhound Carl more than anything else on this planet. He's given him his own Instagram account and fills his various social media channels with countless selfies of him and the pup. It's super heart-warming, almost enough to make up for the fact that Wells says he would "never" get a cat. (Almost. Open your heart, Wells.)
His Bachelorette Shenanigans
On this particular day, Wells hosted a Bachelorette Snapchat switch, swapping Snapchat accounts with another contestant of the show. The swap was with Alex (and his twin Adam), with Wells taking over his fellow contestant's Snapchat (username @hahayq). The results were pretty delightful, to say the least. (Especially if you enjoy digs at Chad. Who doesn't?)
With posts like these, Wells is proving to be a total king of Snapchat.
Images: Rick Rowell/ABC