Are The Grey Rihanna Puma Trainers Sold Out?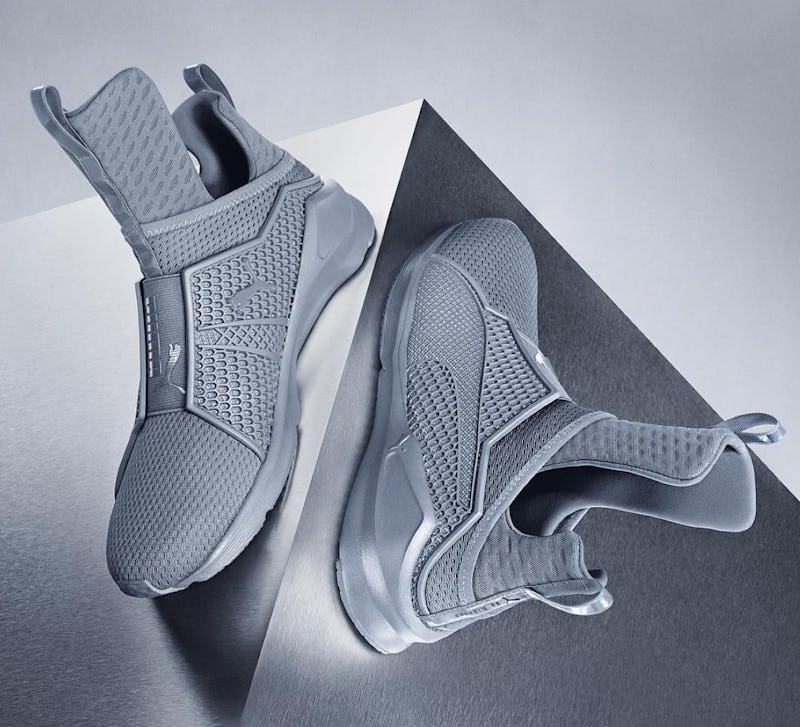 It's a summer of shoes for Rihanna and Puma! The brand and its trend-defining creative director dropped the fur slides, which sold out instantly. They next issued three new Creeper styles, which were quickly scooped up. In fact, the Creeper supply was drained in just 30 minutes. The grey Rihanna x Puma trainer dropped at 10 a.m. ET today, June 15, joining a lineup of previously released red, black, and white colorways. These kicks boast an athletic silhouette, yet they also reminds me of a wrestling sneaker with a futuristic vibe. The Rihanna x Puma Trainers are not nearly as hyped as the furry shower shoes or the super fashionable Creepers. This drop doesn't feel like an "event" either. That said, fans certainly expressed love and desire for the new Rihanna Trainers on Twitter. These sneakers were expected to sell out... so did they?
As of press time, 10:30 a.m. ET, the grey edition of the trainers are not yet sold out. I walked onto the site and added a pair to my cart.
That status is bound to change, so don't delay if you are able to gain access to the Puma site. I offered six tips for successfully shopping the latest Rihanna x Puma Trainers and one of my key suggestions is to scoop up the shoes and not waste time while shopping. If you are reading this, stop and shop.
Puma's confident —cocky, even!— caption from its Instagram post announcing the new drop suggests these kicks will be gone before you know it. Puma knows that anything Rihanna-related is an immediate hit.
Good luck grabbing a pair of the grey trainers and planning outfits with which to wear them, should you be successful.
Puma reps told Bustle via email today is "currently the only drop announced for this colorway." There aren't any restocks on the horizon... for now.
Remember these?
Or these? The trainers have a high tongue, which gives them a bootie-like vibe.
Images: Puma/Instagram (3); Courtesy of Puma (1)