BECCA X Jaclyn Hill Works For Various Skin Tones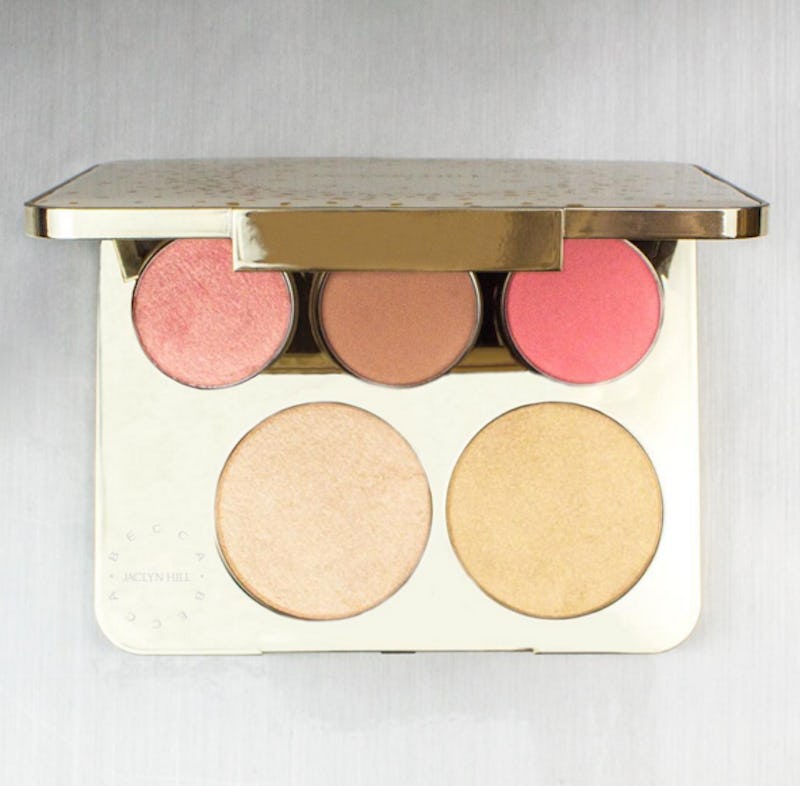 It'd be hard to miss seeing swatches of this beauty collab online because everyone has been freaking out about it since the day it was teased online. If you missed out purchasing this palette when it went on sale online the first time around, you're definitely going to want to snatch it up this time. These BECCA X Jaclyn Hill Face Palette swatches prove just how versatile it is.
One fan of the product tweeted to the brand saying that it looked great on dark skin tones, so if these swatches weren't enough to convince you, you now have a testimony from a customer to back it up. With a range of blushes and highlighters in the palette, this is all you're going to need to add a bit of color and radiance to your skin this summer — no matter your complexion. This palette is built to suit the fairest of skin tones to the darkest, so you're bound to get a lot of use out of these colors once you make the purchase.
Photos and video reviews show that there's a whole lot of versatility packed into this $52 palette. So, the results are in, and there's no denying — you need to go ahead and get that debit card out before these are gone for good.
Those with darker skin tones will be pleased with this palette, too.
With shades like this, how could you resist wearing them all over your face?
Here's all the proof you could need to see that this palette will work for you:
1. Fair
You can see the colors swatched and demoed on fair skin in this video. Those colors really get her skin glowing, and they will work for you, too!
2. Light
Hill herself has a light complexion, so you can see just how these shades would show up on a similar skin tone.
3. Olive
Beauty vlogger KathleenLights shows you how to perfectly blend these blushes and highlighters together to get a glowy look for an olive complexion.
4. Medium
You can really see how pigmented these shades are in this video, so that should definitely help you decide if you'd like to see these colors on your medium skin.
5. Tan
You can get an idea of how these colors are going to complement your summer-ready tanned skin, courtesy of the amazing swatches in this video.
6. Dark
This demonstrates how buildable these shades really are. You can layer and blend until you've reach optimum color/glow capacity.
This sampling shows that the BECCA X Jaclyn Hill face palette can work on a variety of different skin tones, so there's really nothing holding you back from making this purchase, if you ask me.
Images: beccacosmetics/Instagram; YouTube (6)