Why You Need To Snag Jaclyn Hill's Face Palette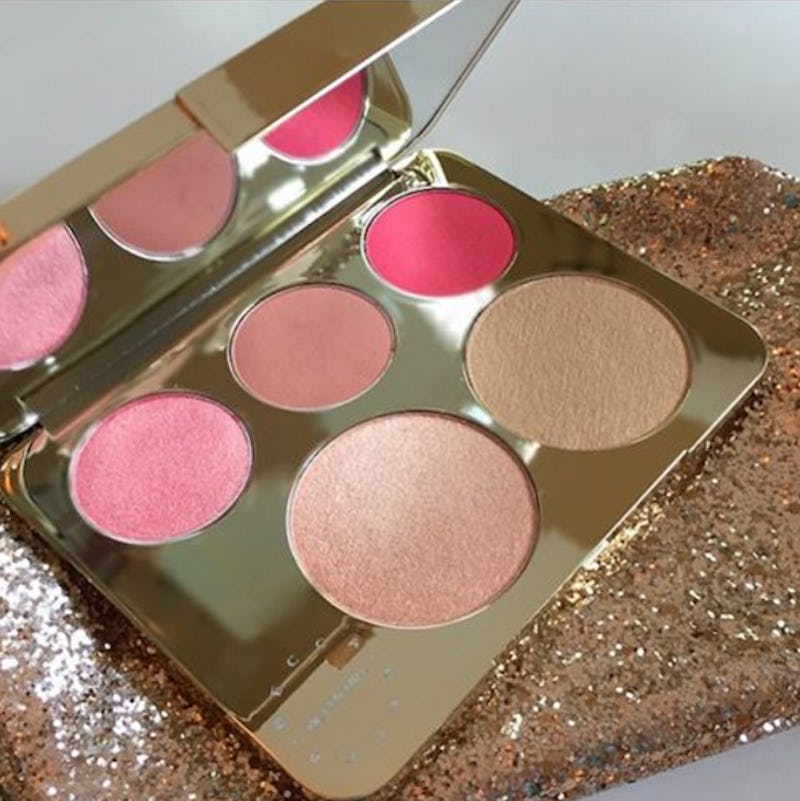 If you're a lover of all things makeup, you've likely seen and heard — and lusted over — the BECCA x Jaclyn Hill Champagne Glow Face Palette. The gorgeous, Hill-curated collection of face products is one of the most highly anticipated products of the year, but is the BECCA x Jaclyn Hill face palette limited-edition? Jaclyn Hill cleared up that question on Wednesday night on her Snapchat. For those who are hoping if they miss the launch this time and can grab it during the next go-round, unfortunately, BECCA x Jaclyn Hill's palette is, in fact, limited edition.
Many are probably surprised that the palettes are limited-edition. Last year when Hill released her first collaboration with BECCA — a killer highlight called Champagne Pop and the basis for the Champagne Glow collection — the product eventually became a permanent member of the BECCA family, and perhaps, many fans of Hill's thought that the face palette would be the same. After all, the collection seems to be equally as popular as Champagne Pop.
Despite its already insane amounts of popularity and Internet acclaim though, the BECCA x Jaclyn Hill face palette is limited-edition, according to Hill. Basically, this means you'll need to get your hands on it, because they're only selling the amount of palettes they have already made.
The palette launches on Thursday, June 16, and there's little doubt that the products will sell out fast. During the launch event for the Champagne Glow Collection, BECCA and Hill released a limited number of every product in the collection, and they were all sold out in under twenty-four hours. While this release will clearly feature much higher stock numbers, those who weren't fortunate enough to grab the product the first time will probably be prepped and ready to add this to their carts.
While the Champagne Glow Collection had a bit of a hiccup with the eyeshadow palette, everyone favorite YouTube guru is weathering the storm like a true champ. Both she and BECCA handled the brouhaha with true grace, and the launch tomorrow will prove that the collection is resilient, beautiful, and highlight anticipated.
While the BECCA x Jaclyn Hill face palette is limited edition, it only ups the ante for tomorrow's launch. With a gorgeous palette and new formulations of Champagne Pop, fans of both Hill and BECCA are sure to get their money's worth and get the most out of their time as their patiently waiting for the launch.