Who Is Victor Arroyo From 'Big Brother 18'?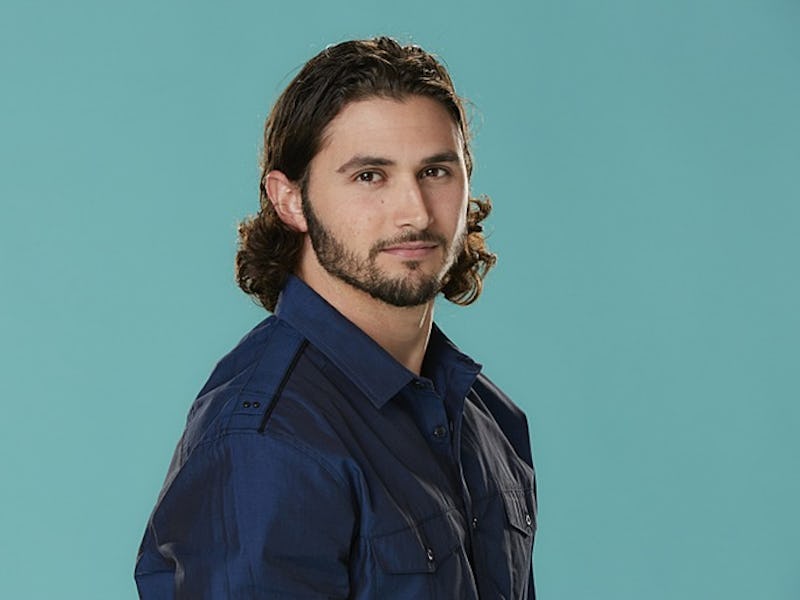 I've got BB 18 fever, and I'm pretty sure that the only prescription is embracing it and jumping in head first, so here we go: who is Victor Arroyo from Big Brother 18 ? You know I've been antsy ever since the Houseguests for the reality show's upcoming season were announced, wanting to get in there and get to know people and start placing my bets, so what is there to learn about Victor Arroyo? Let's start with the basic stuff. He's 25 years old, Puerto Rican, and hails from Slidell, Louisiana, a town just across Lake Pontchartrain from New Orleans, which is where he's been saying he's from in his pre-interviews, either for clarity or because he doesn't think we'll check. The games have begun already, Victor Arroyo! Expect the unexpected.
He's also gainfully employed, and in a job that could make him a serious threat in challenges right off the bat — Victor works as the manager of a gym, so his body is pretty close to peak condition. Watch out, Glenn Garcia! And as if Victor's physical dominance wasn't intimidating enough, he also points out that his job gives his social game a leg up, since his position includes supervising 14 people. So that's 14 different personalities that he has experience working around, placating, and managing, which I imagine will come in extremely handy when he's in a house with 11 strangers. Makes him a real force to be reckoned with.
Beyond that, the 25-year old also boasts of a major in finance, which he hopes will help in brain-themed challenges, and shared in his interview with Jeff Schroeder that he's single and very ready to mingle. He says he's open to anything from aimless flirting to showmances, but his ultimate goal is to be liked by everyone, so he has a tricky road to watch. He stresses that that's different from being nice to everyone, but still understands that it could put him in a tough situation, to be so concerned with his fellow Houseguests' approval. But since he says he's a pretty good cook, I feel like that puts him well on his way to seriously likability. It's hard to have beef (no pun intended) with someone with skills in the kitchen.
Victor also self-identifies as a fan of Big Brother, but not a super fan, and says his "nap game" is strong, so we at least know that he won't be driving himself crazy with insomnia all summer. All you can really do is rest up for challenges and hope for the best, so this puts him in a pretty good spot overall. The only thing he seems worried about is that he's primed his body to be great at activities featuring short bursts of energy, so he might not thrive in a challenge based around endurance. (Nobody tell him that this competition is like, months long, OK?)
Tune in on Jun. 22 to see how Victor Arroyo, his rippling muscles, and his fellow Houseguests fare in Season 18 of Big Brother!
Image: CBS