Kailijumei Lipsticks Will Be Coming Again Soon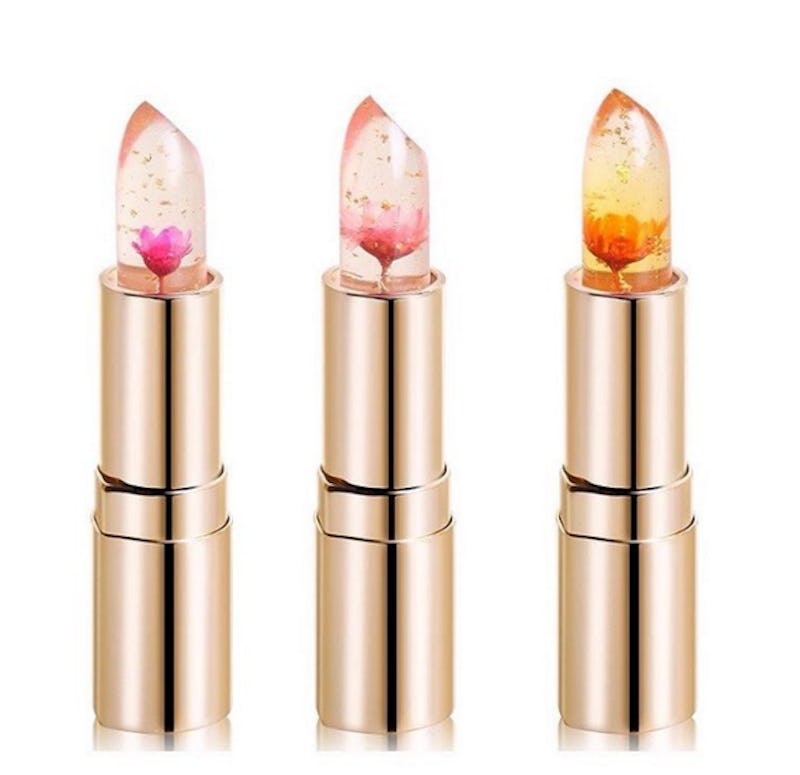 The internet's been freaking out over the Kalijumei lipsticks. You know the ones: These lippies have a flower inside the tube, are clear but change colors when you apply them, and are basically the coolest things ever. Which is why you need to know when the Kailijumei lipsticks will be available to shop again if you haven't gotten the chance to purchase one for yourself yet!
One restock has already happened, and according to the brand's Instagram, the site crashed due to the mass amounts of people trying to buy these amazing products. The brand says they're busy processing orders now, but promised to have the site restocked and running again by June 26. So, thankfully, you won't have to wait much longer to get your hands on these mesmerizing lip products.
When everything is fully stocked again, you'll be able to shop clear jelly lipsticks in "Hot Pink," "Barbie Doll Powder" and "Minute Maid" shades with flower power packed inside of them. What color will they be when you slick them on to your lips? Well, that all depends on your body temperature. It glides on pink, but the colder you are, the lighter the shade will be. *Mind blown* See, I told you these were the coolest lipsticks around. Go on and set a reminder on your phone because you're not going to want to forget to shop these before they sell out again!
I'll just be here counting down the hours.
The flowers come in a few different shades.
But, no matter what, the color payoff will be the similar.
But, you'll notice slight changes in the shade according to how hot or cold you are.
Couldn't you just stare at this all day?
Get ready to shop on the Kailijumei website on June 26. It can't get here soon enough!
Image: kailijumei/Instagram (1)