'Big Brother 18' Introduces Another Twist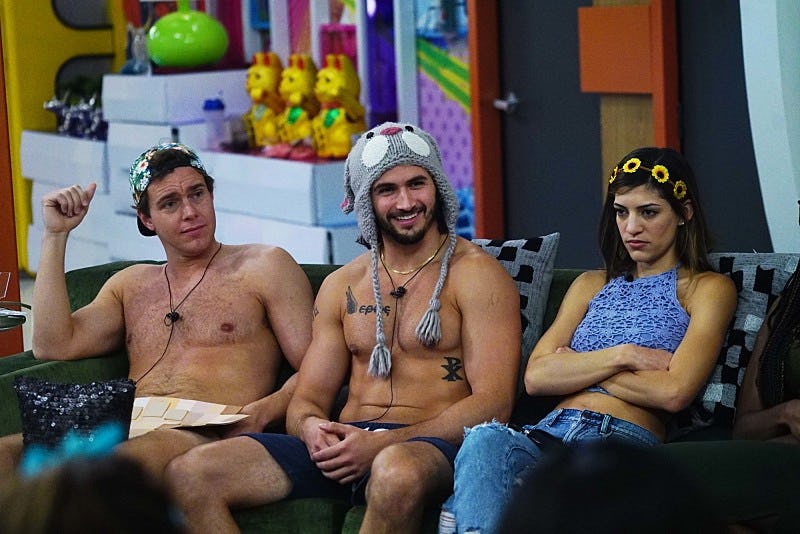 If you thought Jozea was gone from BB18 for good, think again. Following Jozea's eviction from the Big Brother house, Julie Chen announced a brand new twist to the season: the Battle Back Competition. Jozea will now get a chance to fight for a place back in the house, but he still has a long way to go before he can consider himself truly saved. So, what is Battle Back on Big Brother 18 , and how does it work?
As Chen explained, the Battle Back Competition will give one of the first five evicted houseguests the chance to return to the house and the competition. Here's how it works: Once the five are evicted, they will engage in one-on-one competitions starting with the first two evicted — the loser goes home, the winner moves on to the next round and must compete against the next evictee. In other words: Glenn and Jozea, as the first two evicted houseguests, will compete against each other, and the winner will go on to compete against next week's evicted houseguest, and so on. In the end, there will be one man (or woman) standing, and they will get to return to the Big Brother house.
While the twist should give hope to fans of Glenn or Jozea, it should also be noted that, as the first ones evicted and, thus, the first to compete, they would have the longest and toughest road back to the BB18 house. The fifth evicted houseguest will only have to fight in one competition, and so will have the best chance of returning to the house... and the best chance to get revenge on those that betrayed them.
Images: Monty Brinton/CBS