Cody Sent Paulie A Sweet HoH Letter On 'BB18'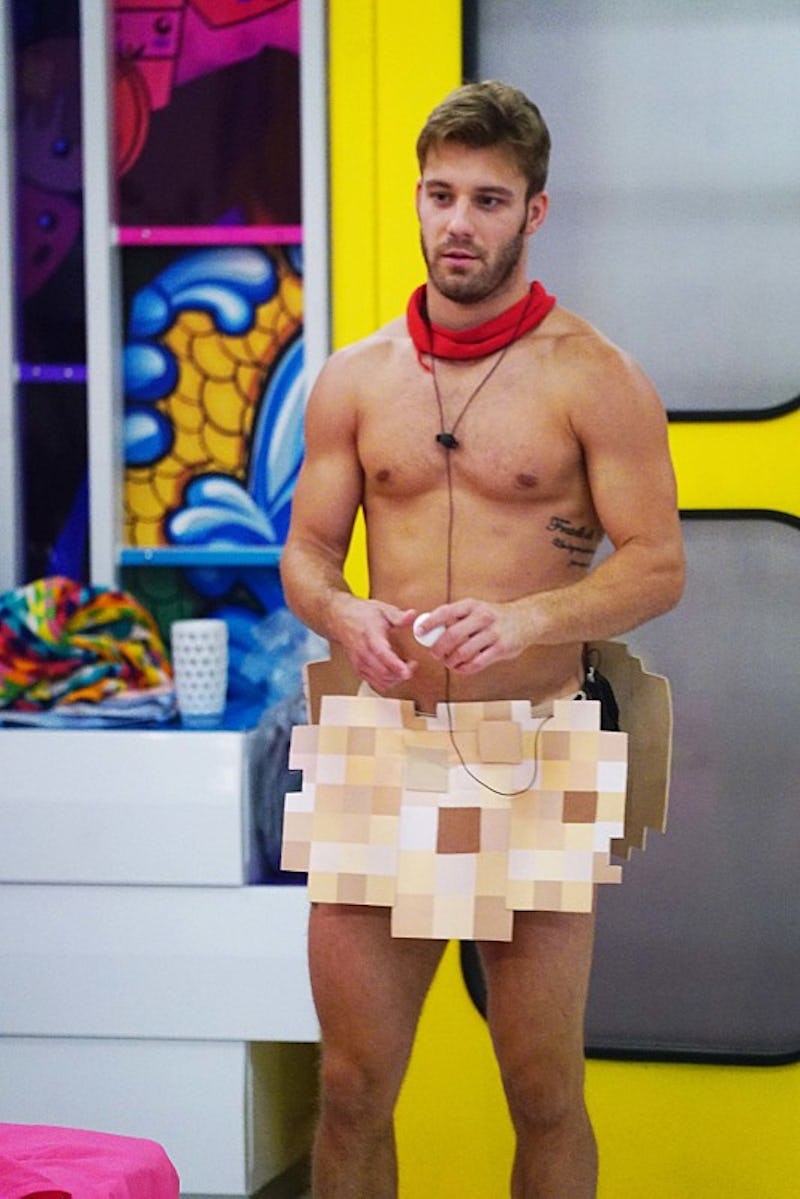 One of the many benefits of winning the title of Head of Household in Big Brother is receiving a letter from home. Since most HoH letters on Big Brother are simply declarations of love and support from significant others and close family members, very few come from former houseguests. However, with two siblings of former houseguests in the Big Brother 18 house, it was only a matter of time before a returning nominee's letter made its way into the house. Paulie won Head of Household following Jozea's eviction on Thursday, meaning that in addition to power and access to the HoH room, Paulie got to a letter from Cody Calafiore, a Big Brother alum and Paulie's little brother.
Big Brother's HoH letters are the least useful part of winning HoH when it comes to gameplay, but it does help provide a boost to the houseguests' well-being. Being away from friends and family for an extended period of time, especially when only seeing the same few people every day, must be really difficult, and this is one way to brighten up the houseguests' summer with reminders of the world outside. In this case, Cody's heartfelt HoH note to his brother is further proof that the Calafiore brothers mean the world to each other and fight to keep each other strong inside and outside of the house.
Cody's letter has a special poignancy to it, as Cody knows what it's like to stay holed up in the Big Brother house for an entire summer, having done the exact same thing on BB16 where he survived until the very end of the summer. Cody's letter is full of love, support, and that inimitable Calafiore charm. The letter reads:
Paulino,
I love you brother and miss you.I'm obviously holding down the fort over here on the east coast. You already know the deal, and you're welcome. Keep killin' it man, just be yourself and have a blast. It's an amazing game to play, but it can be over before you know it. So enjoy every second of being in that house.
It's been brutal since you left. Every single day something comes up when I say "Hold up, lemme give Paulie a call and find out ... oh wait." Definitely a very odd feeling, I now completely understand what you went through, man.If you ever get down when you're in the house, just remember: Stop being soft and get it together.Love, Your stud younger brother.
Cody and Paulie's connection seems to be based not just in familial love, but also a shared sense of humor. When reading the letter for the house, Paulie seemed to crack up easily at the "stop being soft" comment. As long as Paulie makes good use of his HoH and can keep channeling Cody's positivity and support while he's in the house, there's a chance that Paulie could go just as far as his brother did, and just might end up going even further.
Image: Monty Brinton/CBS