When Are The Baby Yeezy 350 Boosts Coming Out?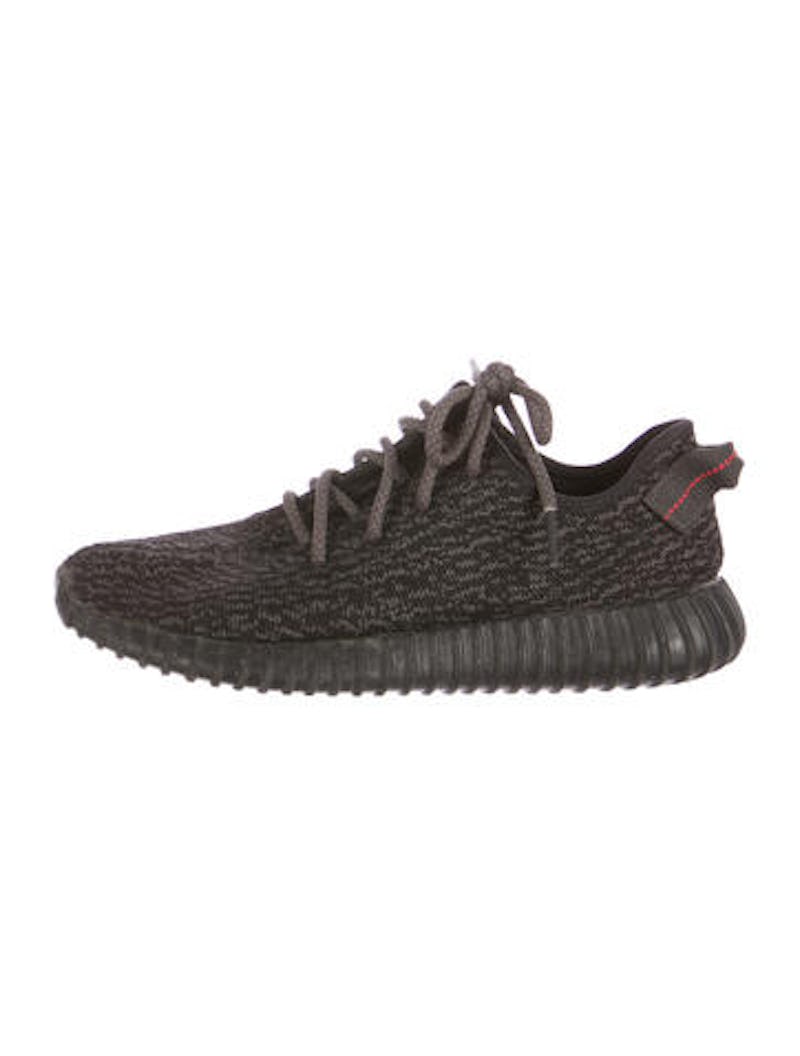 Few things swept the fashion world quite like the Yeezy Boost—they're harder to cop than almost any coveted item, unless you want to spend stacks on eBay. But now, there's another type of Boost to fawn over: Baby Yeezy 350 Boosts. So basically, little babies will be swaggier than all of us and have a shoe collection that all of us can only dream of.
Major props to Mr. West himself, who recently signed a deal with adidas that'll have its "own stores, apparel, and even gym-ready athletic gear," according to GQ. That is no joke. Makes sense—this is coming from the man who closed down Madison Square Garden to unveil his album and new collection. I've got to say, Yeezy, I'm truly impressed. Remember how he said he was $53 million in debt? Yeah, I don't think he'll have that problem anymore.
You may have seen both North and Saint West rocking baby Yeezys and thought, "what?!" I certainly did. I thought they were special editions, but I was wrong. Back in an episode of Keeping Up With The Kardashians in May, Kim Kardashian confirmed that the Yeezys would come in smaller sizes sometime in August. According to Sole Collector, they'll retail for about $120. That's a hefty price tag for a tiny little shoe, but hey, style costs money!
On Saturday, Kim posted a snapchat with the cute little Yeezys in the Moonrocks color, confirming that yes, they're coming, and yes, they're so stupidly cute.
Excuse me while I cry from the cuteness. And evidently, Twitter is, too.
So....Who wants to volunteer to buy me a pair so that I can frame them and stare at them? Any takers? With the rise of trendy children coming from left and right and being documented on Instagram, it only makes sense that Kanye went for this new market. It's only a matter of time now before all these kiddos will be just as stylish as North.
Image: Courtesy of TheRealReal