Sara Harvey Is MIA On 'Pretty Little Liars'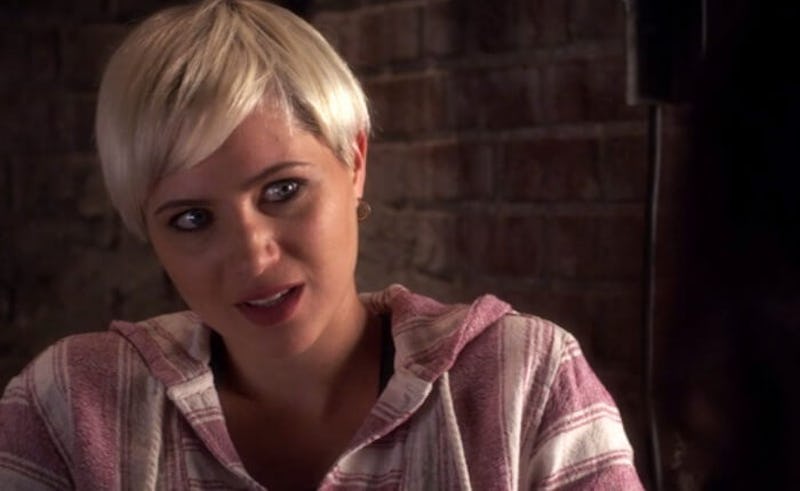 The last time Pretty Little Liars fans saw Rosewood's surprise dollhouse captive/noted shower enthusiast, she was driving off into the sunset, armed with the blueprints to the Radley. However, that was towards the end of Season 6, so it's been a while since we've seen her. Where has Sara Harvey been on Pretty Little Liars Season 7? Don't worry, she will most certainly be back. Not only does IMDB list Dre Davis as appearing in the July 19 episode "Along Comes Mary," but those involved with Pretty Little Liars have given hints about what's in store for Sara in Season 7.
Still, that doesn't answer the question of where she's been in the first few episodes of the season. We can probably safely assume that she's been up to no good, but in Rosewood, that still leaves many possibilities open. It's more than likely that whatever Sara has been off doing has something to do with Mary Drake.
Sara did her fair share of snooping in the Radley, so it's safe to assume that she knows about Mary Drake and her connection to Charlotte — and on top of that, it's very, very possible that Mary could be Sara's mother as well (which would be a nice way of complicating the DiLaurentis-Hastings-Drake family tree even further). She may also end up being linked to the new A.D. game, which would be interesting in light of her past dual role as Red Coat/Black Widow.
At any rate, when Sara does return, she'll have plenty to do. In an interview with Zap2It, I. Marlene King said of Davis' role in Season 7, "She's having a lot of fun this season. She meets an unlikely new friend, I'll say, and the two of them together are just delicious to watch." The interviewer then joked that the new friend could be Jenna, and IMK lightheartedly agreed. Jenna would certainly make for a cool new ally, considering her complex history with Ali and the Liars, but Rosewood is full of people who don't like the Liars and may want to join forces with Sara.
It's also worth noting that Shay Mitchell revealed similar information in an interview with Bustle, saying, "It's going to be really interesting seeing who Sara ends up getting close to in Rosewood." She also said, "It's interesting to see how Noel being back, Jenna being back, how all of them are gonna kind of mesh with one and other and why they're coming back to Rosewood." Could we soon see Sara team up with old familiar faces like Noel and Jenna? What about Jason DiLaurentis and Paige McCullers, two more characters who are set to return this season?
King and Mitchell kept things mysterious, as usual, but it's fun to speculate on just who Sara will be teaming up with once she finally returns from wherever she's been this season on Pretty Little Liars.
Images: Freeform; Giphy