Here's How To Use BECCA Slimlight Highlighter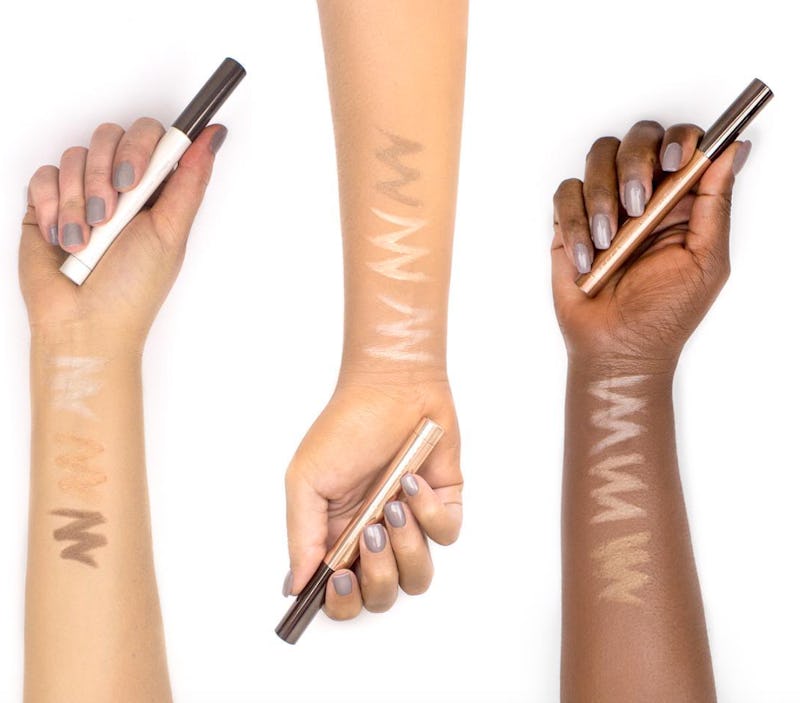 The BECCA x Jaclyn Hill Champagne Collection keeps getting better and better. The brand teased new Champagne Collection products on Instagram last week. Now, they are teasing the Shimmering Skin Perfector Slimlights, which are travel-friendly, click pen highlighters. These magic wands come in three shades and are designed to be playful and to celebrate and target different facial features, especially those that can be hard to reach. You can use them under the brow for some lift or pop them in the inner corners of the eye to "wake up" eyes. But there is one way to use this new BECCA highlighter that is just brilliant.
You can call attention to a very specific spot on your face that doesn't always get the respect it deserves, due to the location. Where, exactly, can you use this new BECCA Champagne Collection highlighter?
On the Cupid's bow, that's where! Since the Cupid's bow is part of your lip, it often competes with lipstick, lipliner, and/or gloss. I am so concerned with my lip color that I often neglect or don't even bother to consider my Cupid's bow. But it's such a sexy little spot that deserve a little extra attention.
First, let's witness the swatches, which show how gorge these highlighters look on all skin tones.
So stunning! Like there is not one dud in the Champagne Collection. The brand hashtagged these with #ChampagneGlow, which connects them to the J. Hill collection.
Here is how to use it effectively to highlight the Cupid's bow for maximum pouting and puckering. You can highlight that tricky spot with precision and to create a fuller-looking lip. Plus, a light dose of light will further attract attention and draw the eye to your luscious lips.
These highlighters are coming soon. BECCA didn't share the date yet, but I'm stoked. I'd love to pair one of the Slimlights with my Candy K or Koko K Kylie Lip Kits. See, there's another tip for using these.
Images: BECCA Cosmetics/Instagram (2)