Quay X Desi Perkins Is Going Fast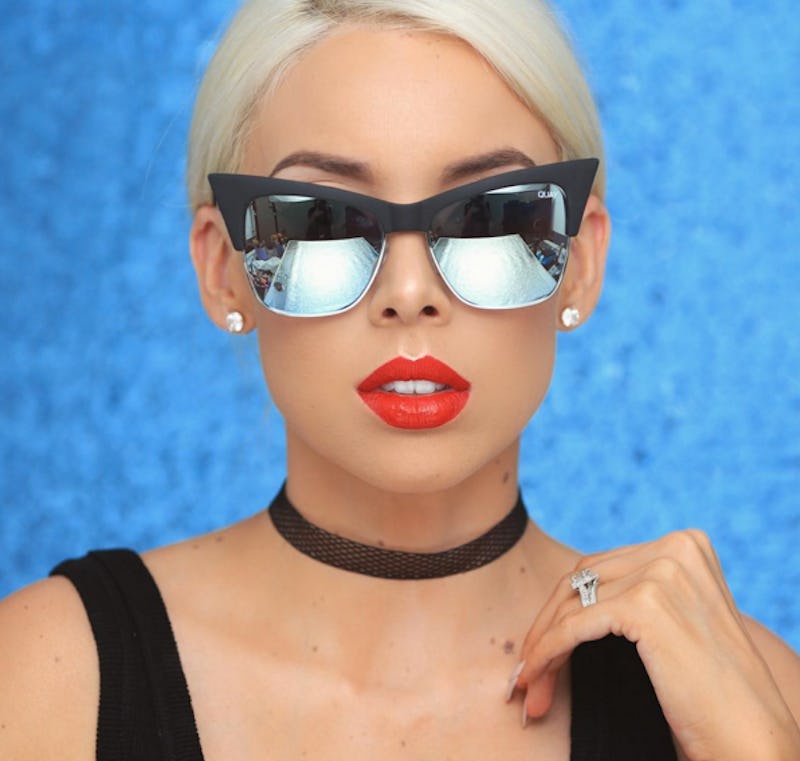 It just doesn't feel like summer without a cute pair of sunnies constantly on your face, but, that's only part of what makes this collection is a must-have. You need to find out if the Quay X Desi Perkins sunglasses collection is sold out because you're going to want to rock these incredibly stylish frames all summer long.
And quite frankly, you better act fast if you're going to snag these online. There are quite a few retailers that are selling the four different frames, but some are only available in stores (and select ones, at that). So, online is going to be the best bet to find these if you don't live near a retailer that's carrying them! Two of the four designs in the collection appear to already be sold out online. You can still snag the "TSYM Cat-Eye" sunnies at Urban Outfitters, White Fox and Babyboo Fashion as of press time. Meanwhile, the chic "On The Low" pair is available at ASOS, White Fox and Babyboo Fashion.
So, at least now you know exactly where to go to shop for either (or both) of the styles that are available. Well, don't let me keep you any longer because you're not going to want to miss out on what's left of this collab. Sunnies this good are just what happens when such a beauty guru and the coolest sunglasses company around team up!
This list of retailers is quickly dwindling.
These totally cool cat-eyes are still available for purchase.
The sleek "On The Low" pair are still around, too.
As far as finding the "High Key" mirrored sunnies, it seem like you're better off trying to find those in stores instead of online.
Shop away!
Image: desiperkins/Instagram (1)