Why I Want Chase To Leave 'The Bachelorette'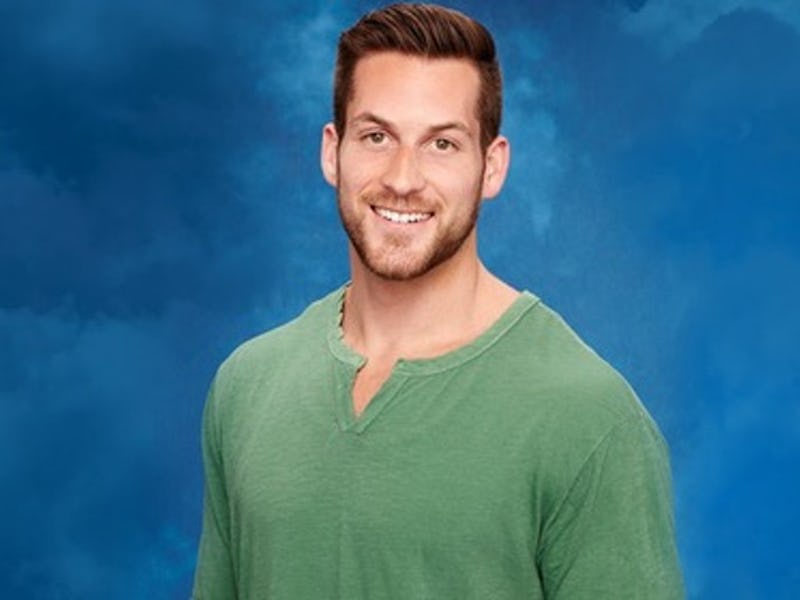 I don't know about you, but I'm getting super anxious waiting for the end of this season of The Bachelorette. On one hand, I never want it to end, but on the other, I just want to see who JoJo Fletcher ends up choosing. If I was a betting girl, all of my money would be on Jordan Rodgers, so I just don't get why she hasn't sent everyone else home. But I guess then there wouldn't be a show to watch. So instead, I'm just thinking about who she should send home next, because we all know it's going to come down to Jordan and someone else. After much thought, I feel like Chase McNary needs to leave The Bachelorette next and it needs to happen soon. I enjoyed the eye candy and the cute romantic gestures, but I really feel like he has really run his course on the show.
I'm really not trying to be a hater, but I think that JoJo should have sent Chase home in the same limo as Derek after that two-on-one date. It is nothing against Chase, but it is just obvious that he is not the one for JoJo.
Here are all the reasons why Chase needs to be the next one kicked out of the Bachelorette mansion.
1. He Hasn't Had A Date For A While
It took a while for me to even know who Chase was. If it wasn't for them showing him in the on-camera interviews, I definitely wouldn't have noticed him since the only time he's really been shown bonding with JoJo was during their yoga date. Even though that was at such an early point in the game, the other guys have still formed deeper bonds with JoJo.
2. He's Not Great At Expressing His Emotions
It's hard to tell what Chase is feeling. His face barely moves and he doesn't express much emotion. I can't imagine what it's like when he's tired or worn out.
3. He Looks Too Much Like Jordan
Chase looks enough like Jordan to confuse me when I watch, but not enough like Jordan to serve as a full-on Jordan replacement. Clearly, JoJo has a type, but it's a little tough to follow.
4. He Lives In The Same City As Ben Higgins
I know Denver is a big city, but it would still be so weird if JoJo got with Chase and ended up living in the same place as Ben Higgins and Lauren Bushnell. That's a little much for me to take in after watching her mention Ben on pretty much every date.
5. He Is Not Memorable
From looking like a knockoff Jordan Rodgers to barely saying anything, it's hard to remember Chase for anything other than being attractive. He really hasn't contributed much controversy or humor to the show.
6. He Was On A Two-On-One Date
If JoJo was really sure about her connection with Chase, there is no way that she would let him go through the agony of the always-dreaded two-on-one date. This was probably a sign that he was not one of JoJo's top picks.
7. He Does Not Have The Strongest Connection With JoJo
It's just so obvious that he does not have the best chemistry with JoJo. They never really seem to talk about anything of substance and the physical connection doesn't seem to be off the charts either.
8. He Was Coaxed By JoJo To Express His Feelings
JoJo basically forced him to admit that he is starting to like her during that awkward date with Derek. She shouldn't have to be with someone who she has to pressure into sharing his feelings with her.
9. He Hasn't Had A Big Moment Since The Yoga Date
That yoga date seemed pretty odd, but Chase hasn't really had a standout moment with JoJo since then. I remember him bringing out those plastic bubbles during a pre-rose ceremony cocktail party, but she didn't really seem wowed by that. (I thought it was fun and cute, myself.)
10. He Is Not Jordan
I could have stopped the "list" with this one point. Chase is not Jordan. It's going to take a lot more charisma and chemistry to compete with this season's front-runner.
There's nothing wrong with Chase, but it's so clear that he is not the one. JoJo needs to cut him loose, so he go on Bachelor in Paradise.
Image: Craig Sjodin/ABC