12 Potential 'Bachelor' Stars You Never Considered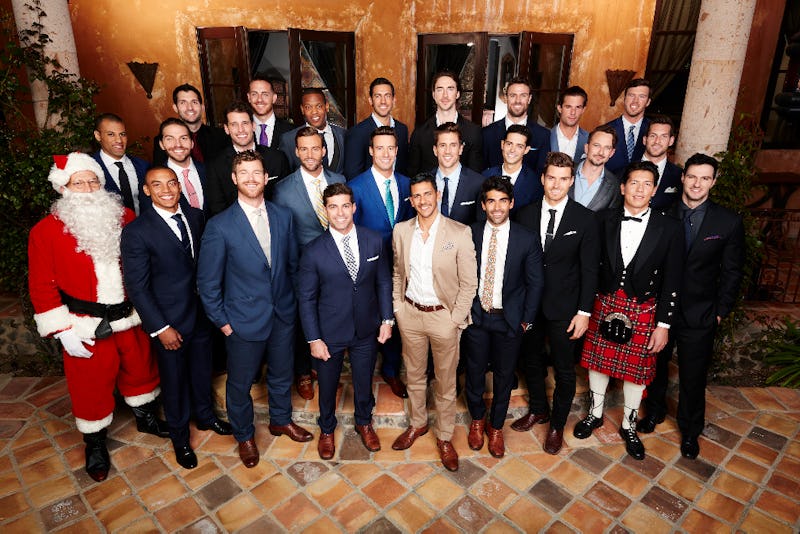 It's that time of year again. JoJo Fletcher's season of The Bachelorette is coming to an end and it's time to start playing the guessing game of who's going to be the next Bachelor. Besides James Taylor, I really don't love any of JoJo's remaining men. Quite frankly, they all look identical and there have been so many other guys this season and from previous seasons that deserve to find love. Some were fan favorites over the past few seasons, while others were completely overlooked by JoJo this year and I'm convinced would make awesome future Bachelors.
There are six guys remaining on JoJo's season including Jordan, Chase, Robby, Luke, Alex and James Taylor. I have a very strong feeling that Jordan and Luke will be her top two men. For the most part, top two don't become the next Bachelor (except when they bent the rules for JoJo, of course). If I had to make a guess about this week, I would say Alex and James Taylor are packing their bags. That leaves Robby and Chase as their two top contenders for the next Bachelor. Eh, no offense to Robby and Chase, but it's pretty hard to tell a difference between the two and I think we could do better. Sorry boys.
Let's take a look at the dark horses they may want to consider for next season.
Marquel Martin
It's time for a black Bachelor and to this day Marquel remains my frontrunner. He's always been honest and open in relationships and if we use Bachelor in Paradise as any indicator, he's totally cool with making out with multiple women on night one. Bring back Marquel! Please!
Arie Luyendyk Jr.
I'm still obsessed with Arie. In case you forgot, he was the runner-up in Emily Maynard's season and he was perfect. He's attractive, has an awesome career as a race car driver, and it looks like he's still single. If I was a producer on the show, he would be on the top of the list.
Derek Peth
Who doesn't want to date Jim Halpert?
Wells Adams
Wells Adams is everything. He's not your conventional Bachelor, but he stole the hearts of women everywhere when he was on JoJo's season. Even though he claims he doesn't want to be the next Bachelor, I bet he would totally say yes if they asked. I would even have to apply if Wells was picked.
James Taylor
He sings, he's bashful, he's attractive … what more do you want?
Peter Medina
He went home early on in JoJo's season, but he's cute and claims he's a good cook. On top of that, his bio said an ultimate date would be scuba diving in Australia or Fiji. I would totally watch the show if they went there!
Ben Zorn
Ben Zorn really should have been The Bachelor after Kaitlyn's season. Now that there's really no frontrunner, maybe they should consider bringing Ben back for round two.
Marcus Grodd
Now that he and and Lacy have broken up, he's back on the market. I always thought he was super cute on Andi's season and I genuinely believed he wanted to find someone. He would be a great Bachelor option.
Michael Garofola
Who doesn't want to date a hot New York lawyer with an adorable dog?
Robert Graham
After searching on social media, it seems Robert Graham is still single. He went home quite early on Desiree's season and then tried his luck in Paradise, but couldn't find anything there either. He's got a great career in Los Angeles and might be ready to settle down.
Ali Zahiri
He's compared himself to Aladdin, and who doesn't want to date Aladdin? Just sayin'.
Chad Johnson
Okay, do I actually think Chad is trying to get married? No, but hear me out. Ever since Juan Pablo's season, the show has always gone with the safe guy. The guy who was cute, wholesome, and, quite honestly, a little dull. We need Chad Johnson to bring back the crazy that was The Bachelor of the past. It's time.
Images: ABC/Craig Sjodin