Jaclyn Hill Champagne Splits Are Going Fast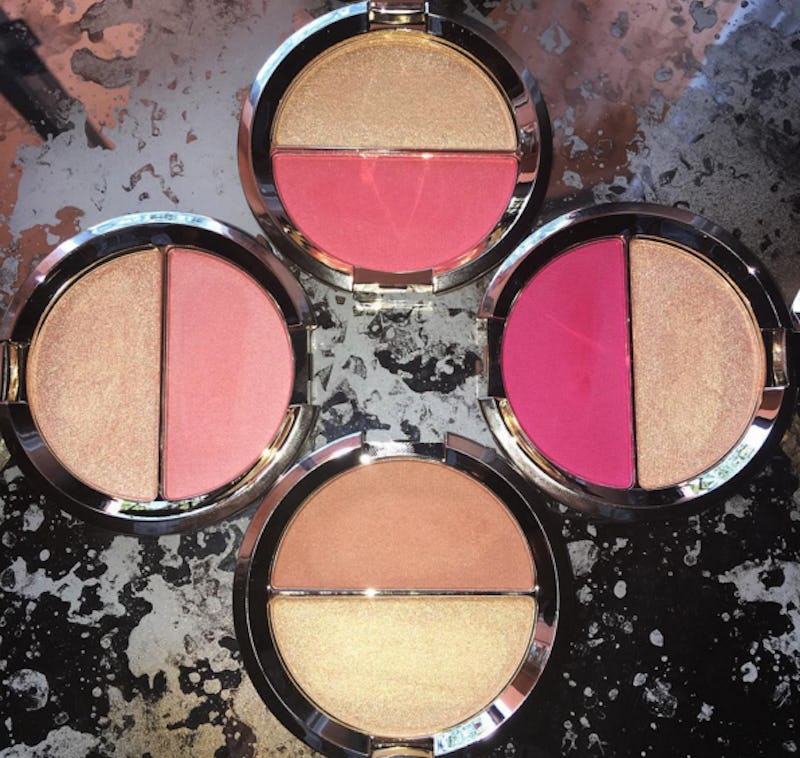 The new BECCA X Jaclyn Hill Champagne Splits have officially dropped, and no surprise, they are selling like hot cakes. If you've marked your calendars and set your alarms in preparation for the big release, yet still were unable to snag a piece of the highlighter and blush combo action, you must now be wondering — will the BECCA X Jaclyn Hill Champagne Splits be restocked? Let me break down the situation for you.
Given the popularity of Jaclyn Hill's Champagne Collection, it's no wonder that the latest addition is highly in demand. The beauty guru has garnered a cult-like following ever since her super shimmery Champagne Pop highlighter came out back in the day, so it's inevitable that fans would scoop up anything and everything she comes out with.
The new Champagne Splits are especially covetable, because they combine two awesome products in one. So which ones have already sold out? The Champagne Pop & Flowerchild shade, arguably the most wearable, is currently displayed as "Out of Stock" on Sephora.com, but it's not what you think.
Hill took to Snapchat on Thursday to notify fans that there is a delay with the Flowerchild shade. Though she says she is unsure of what the issue is, she assures customers that it will likely be up at some point today, and if not, then probably in the next couple of days. According to Sephora.com, though, the shade will be available online next week, so it's more likely than not that it won't be up today.
The good news, however, is that the other three duos — Champagne Pop/Hyacinth, Prosecco Pop/Amaretto, Prosecco Pop/Pamplemousse — are all currently available to shop — hooray! I'm sure it's only a matter of time, though, before items start to sell out. Bustle has reached out to BECCA for comment on a possible restock for all shades.
Becca X Jaclyn Hill Champagne Splits in Champagne Pop/Flowerchild, $38, sephora.com
The brand has previously restocked limited edition items, such as the Champagne Collection Face Palette, so it's possible they will restock the Champagne Splits, too, despite their non-permanent status.
It's probably a good idea to monitor the brand's social media for the latest updates. Keep in mind, also, that the Champagne Splits are coming to Sephora stores on July 21.
Gorgeous on every skin tone, these pretty compacts are sure to fly off the virtual shelves.
A few swipes is all it takes to totally transform your makeup look. I suggest you head to Sephora.com ASAP if you're hoping to score one of these for yourself!
Images: JaclynHill/Instagram (1); Sephora (1)