Who Is Mike Pence's Wife? Karen Pence Is A Teacher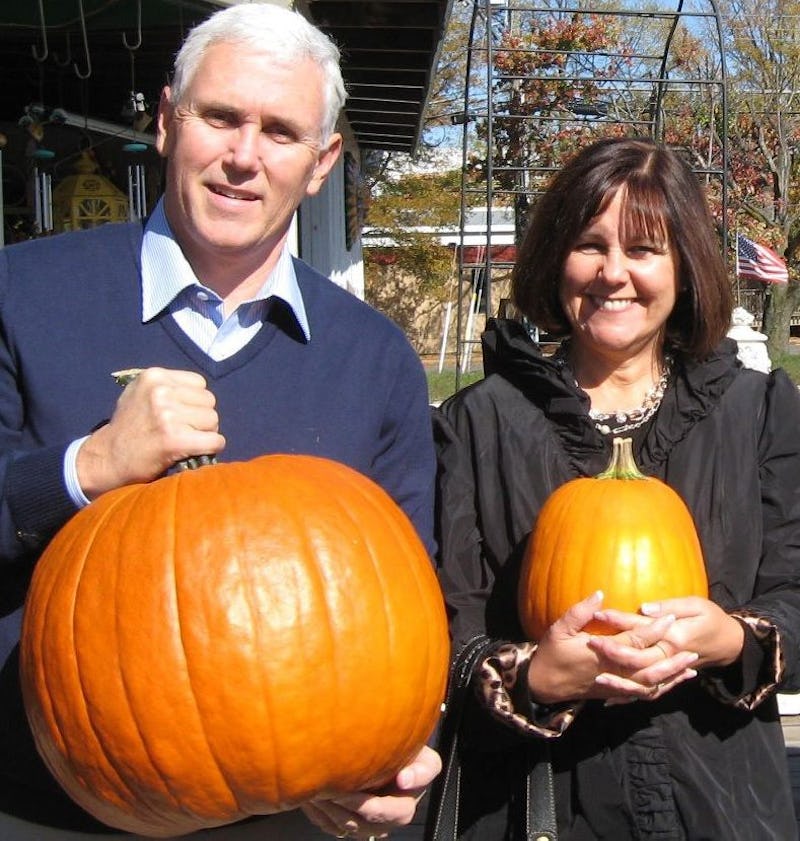 Update: On Friday via one simple tweet, Donald Trump confirmed Indiana Gov. Mike Pence is his Vice Presidential running mate.
Earlier: According to a report from Reuters, presumptive Republican nominee Donald Trump has allegedly chosen Gov. Mike Pence as the Republican running-mate. Now, questions have begun to flutter about potential VP nominee Mike Pence's work as governor of Indiana, about his political experience, and, of course, about his family. So, we have to ask, who is Mike Pence's wife?
Karen Pence, the first lady of Indiana, has been married to Mike Pence since 1985, and together, they have three grown children: Michael, Charlotte, and Audrey.
Pence is a school teacher with a passion for education and over 25 years of experience, according to the official website of Indiana's state government. She earned a B.S. and M.S. in elementary education from Butler University in Indiana.
She also enjoys creating art, particularly watercolors of homes and historical buildings, and her love of art extends beyond the canvas. She serves as an honorary chair of the Art Therapy Initiative at Riley Children's Hospital in Indianapolis, and she serves as a board member for Tracy's Kids, an art therapy program for children's hospitals in Washington D.C.
This successful first lady is also a small business owner; she founded "That's My Towel!" Charm, Inc., which sells "towel charms" for the purpose of distinguishing bath and beach towels. According to the website:
"How many times have you walked into the bathroom and seen multiple towels on the floor and wondered, "Whose towel is whose?" Towel charms solve that problem and eliminate daily unnecessary laundry."
During her time in office, First Lady Spence has dedicated her time to children. She founded Indiana First Lady's Charitable Foundation, which supports youth and families of Indiana in order to foster an understanding and love of the state of Indiana. The organization supports individuals who want to be better citizens with scholarships, awards, and grants.
Bustle has reached out to Karen Pence for comment.
Images: Mike Pence/Facebook