'The Night Of's Naz Is Familiar, But Not Real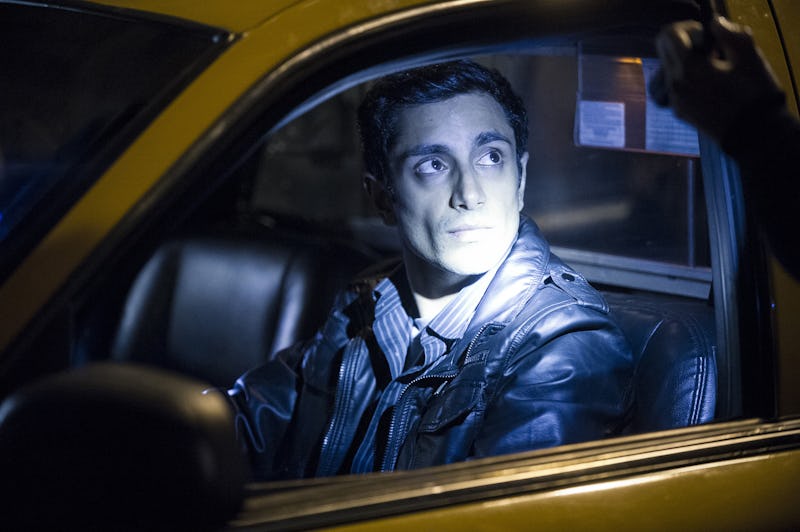 HBO's latest miniseries, The Night Of, is a haunting and realistic portrayal of the criminal justice system in America with the first episode focusing on the aftermath of a murder. While the main character of The Night of, Naz, is not a real person and his circumstances in the fictional miniseries aren't based on a true story, that doesn't mean what he is going through doesn't resonate with viewers. And thanks to the rise of the public's fascination with true crime, Naz's story in The Night Of was compared to some other famous cases right from the get-go when the series premiered on Sunday, July 10.
If you're searching for a real-life connection while watching The Night Of, there are four true stories that may remind you of the fictional case — though I admit, some are a stretch. Yet, with the genre of true crime growing in America's consciousness due to pop culture phenomenons like the podcast Serial and documentaries The Jinx and Making a Murderer, it's human nature to think about whether the murder of Andrea and Naz's imprisonment could happen in real life. In fact, one of the strongest elements of The Night Of is its realism.
While I don't think the story in The Night Of is genuinely anything like the trial of O.J. Simpson, 2016 has been all about the Trial of the Century, thanks to the miniseries The People v. O.J. Simpson and the documentary O.J.: Made in America . Because of that, The Night Of is being compared to this trial more so than it deserves, but that doesn't mean that similarities are impossible to come across — particularly when you look at the aftermath of the murders, as Todd VanDerWerff did for Vox.
Simpson was acquitted of the murders of Nicole Brown Simpson and Ron Goldman during his criminal trial, but as the New York Times reported, he was later found liable for their deaths in civil court and ordered to pay $33.5 million in damages to their families (Simpson has denied any involvement in the murders). Perhaps Naz will see a similar fate?
On the other end of the spectrum is a lesser known real-life incident, but one upsetting in its own right. Newsweek made a connection between Raz's story in The Night Of and the case of Kalief Browder, whose story was profiled by Jennifer Gonnerman for The New Yorker. Browder was jailed in Rikers, where Naz will be headed in the series, for three years without ever being convicted of a crime. Browder was arrested for a robbery when he was 16 years old and due to continual trial delays, he spent over 1,000 days in prison before all of his charges were dismissed, and he claimed that he experienced abuse at the hands of prison guards and fellow inmates during that time (the Department of Correction did not respond to the allegations presented in the New Yorker article).
While the circumstances around his arrest are completely different, it is possible that Naz will spend a significant amount of time in prison no matter the outcome of his trial, and the TV series could show him being mistreated while there, like Browder claimed he was. As for the real story of Browder, it has a tragic ending. After attempting suicide several times both while in prison and after his release, Browder killed himself in June 2015, as reported by The New Yorker.
On a more superficial level, the easiest case to compare Naz's current situation to is that of Adnan Syed, which was covered in Season 1 of Sarah Koenig's massively successful podcast Serial. Both the real Syed and the fictional character Naz are young Muslim men of Pakistani descent, who are put on trial for allegedly killing a young woman. While Syed was found guilty of the murder of his ex-girlfriend — though he has maintained his innocence — Naz's predicament is quite different.
Yet, after spending over a decade in prison, Syed is receiving a new trial and his original conviction has been vacated. If Naz is found guilty in The Night Of, people who believe Syed is innocent will be able to draw even more similarities between these cases.
The last, and most recent, armchair detective craze that The Night Of can be compared to is Netflix's documentary Making a Murdere r about Steven Avery, who was found guilty of killing Teresa Halbach — though he maintains his innocence — after he had previously served 18 years in jail for a crime he didn't commit. While I'd say comparisons to The Night Of and Making a Murderer are quite a stretch — like Naz and Simpson — I guess if you think Avery is innocent and that Naz is innocent, there are some connections.
As The Daily Beast wrote, "we simply don't know the truth" when it comes to Avery's case and the same can be said for The Night Of. While all DNA evidence will point to Naz being the one who perpetrated the crime, like in the case of Avery, Naz will most likely maintain his innocence throughout his trial.
Although links to true stories will inevitably come to mind because of The Night Of's realistic tone, it's important to remember that unlike these other four cases that have captured the public's interest, Naz and his case aren't real — even if the fictional miniseries deeply resonates.
Images: Barry Wetcher, Craig Blankenhorn/HBO; Netflix