Kylie's Summer Lip Kits Are So Gorgeous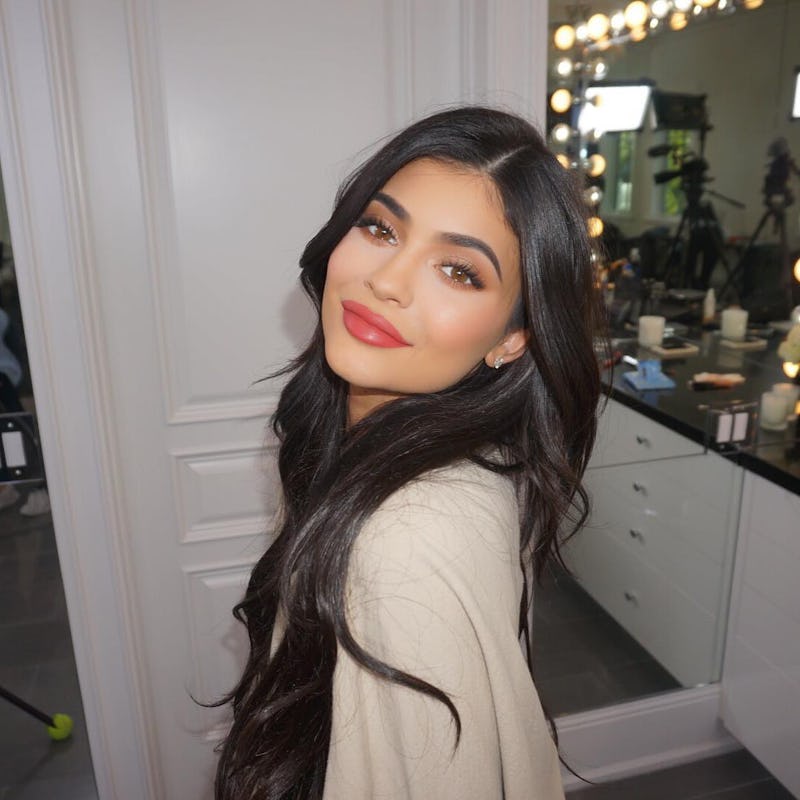 Kylie Jenner is at it again with her lip kits. Not only did she launch her four new Kylie glosses on Friday, but she also teased her latest matte liquid lipsticks. So what are the summer Kylie Lip Kit shades? The shades are totally on trend, perfect for the season, and definitely right in line with Jenner's own personal style. Basically, they're the new must have cosmetic item of the summer, and once you see them, you'll understand why.
Jenner had been relatively mum about her new shades until Thursday evening. Previously, she'd mentioned the release of her new summer shades created specifically for the warmer months, but there had been no covert Snapchat stories, no sly Instagrams, and practically no mention of them of social media — that is, until now. The star seems to have done as much as she could to keep the colors under wraps, and it worked. Until Friday, the shades were completely unknown with barely any conjectures about their hues out there.
That's probably why Jenner's new summer lip kits are making such a splash now. Her new colors fit perfectly in the incredibly diverse range of hues she's already cultivated. From the brilliant blue of Skylie to the deep burgundy purple of Kourt K, Jenner knows how to create diverse products, and she's doing it know with her summer lip kits. Here they are:
1. Kristen
The first shade Jenner shared on Snapchat is Kristen — it's a pinky red that just screams summer.
And here's a swatch of it:
Sooo pretty!
2. Maliboo
Maliboo is a mauvey pink, similar to her other pinky nude matte lips.
Omg, obsessed.
Look at that swatch!
According to Jenner's Snapchat, the two will be available on July 20 at 3pm PST. Mark you calendars!
3. Ginger
Ginger is a beautiful brick red that has a hint of mauve to it.
Need. This. Now.
It almost looks like it has a little bit of shimmer to it.
Oh, snap! So sneaky, Kylie.
Ginger will be available on July 22.
Images: @KylieCosmetics/Instagram; King Kylie/Snapchat