Robby Should Be The Next 'Bachelor'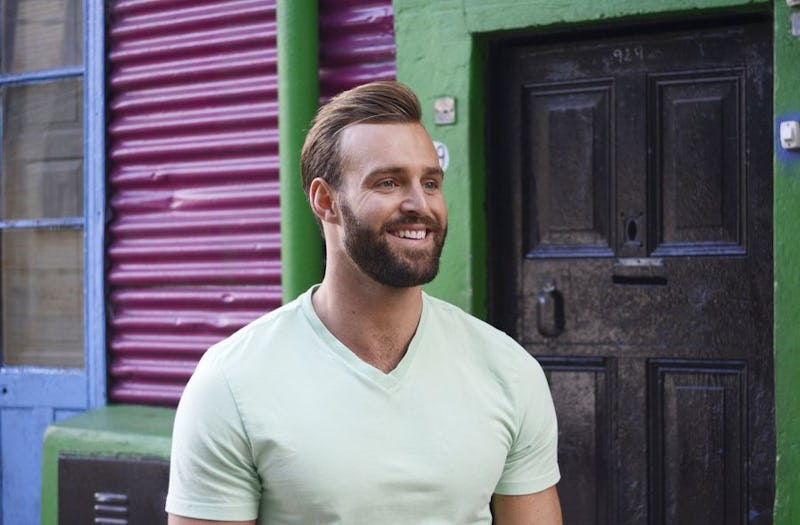 Things are coming down to the wire on The Bachelorette, and there's no point in pretending that everyone still left on the show will be standing at the end proposing to JoJo. Though there are four men left right now, only one can be JoJo's husband, so who of the possible losers should move right on over into Bachelor status? Out of the remaining dudes, Robby Hayes should be the next Bachelor. Are you listening, Mike Fleiss and Chris Harrison?
Now, Robby is a great dude, but I'm not sure that he's going to win JoJo's heart. My favorites for JoJo right now are Luke and Jordan — JoJo has absolutely electric chemistry with the both of them, and they seem to be connecting more than Chase and Robby. Who will win between them is anyone's guess right now — I need to see how JoJo fits in with their families to make a truly educated decision right now (hey, they're supposed to be getting married, right?). Don't worry for Robby, though — he's sure to land on his feet if JoJo doesn't pick him. He deserves a second shot at reality television dating success, and here is why Robby should be the next Bachelor.
He's Handsome
First things first — America probably doesn't want to watch a Bachelor who is displeasing to their eyes. It's just a fact. It will also help when women apply to be on the show. I mean, Robby is a literal model, and part of love is attraction. I don't think that anyone will have a problem being attracted to Robby.
He Knows The Process
I think one of the reasons that The Bachelor and The Bachelorette pick old contestants is because they're easier to manage. Sure, you have the whole thing about America knowing him or her and ratings and all that, but a person that's been on reality television already knows what the deal is — Robby will know the producers, the camera people, and the intense nature of filming. I'm sure it's a shock to the system in the beginning, but by his season of The Bachelor, he'll be an old pro. He even got to experience some drama edits with reference to his ex being brought up, so he'll know what to expect if things get dicey.
He's Open About His Experiences
Robby broke up with a girlfriend of his a few months before filming started on The Bachelorette. When JoJo questioned him about it, he said that he had recently gone through a tragedy — a very, very close friend of him was involved in a fatal car accident, and since then, Robby has vowed to live everyday of his life to the fullest, which included splitting with his ex and exploring his options. He wants to experience everything, and being the Bachelor is certainly an experience.
He's Ready For Love
And since Robby has vowed to live his life the best he can, Robby wants to find the woman he'll spend the rest of his life with. What a story that will be — after losing a friend, he finds a wife and a love to last all his days. Who wouldn't want to watch that?
Don't worry, Robby — if JoJo doesn't pick you, you still have plenty of options.
Images: Veronica Gambini/ABC