'90s Kids Need To Re-watch These Series On Netflix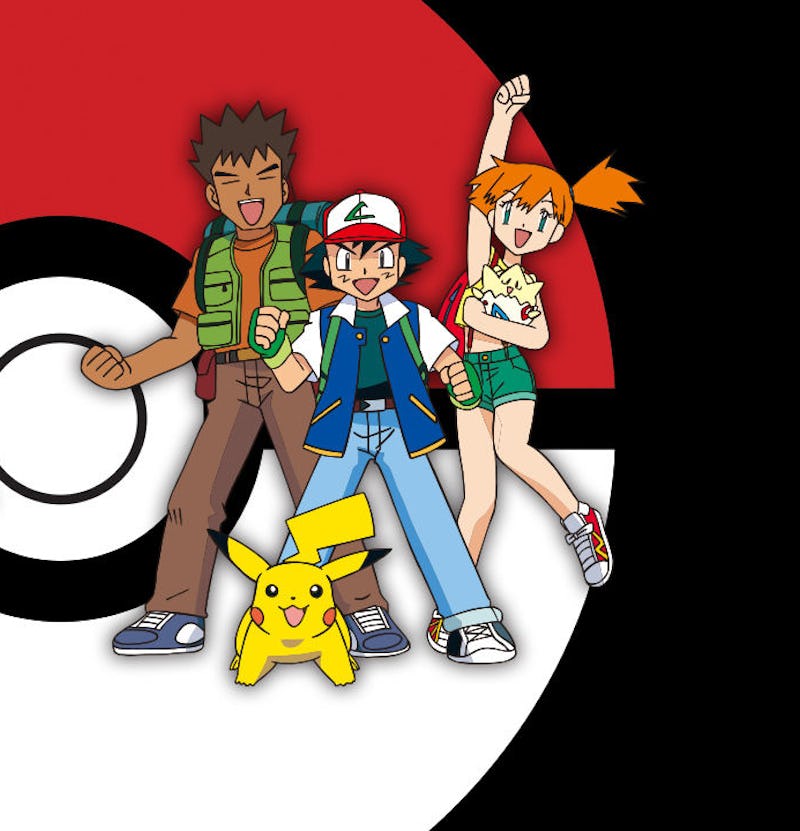 For those of us that grew up in the '90s, we had our pick of some fantastic animated television. From Saturday morning cartoon blocks to all the networks aimed directly at kids, including Cartoon Network, Nickelodeon, and Disney Channel, us Millennials got to watch some of the best animated shows ever created. Now, thanks to the rise of streaming services as well as our collective nostalgia, many of those series are available to watch again online. So, I've pulled together 11 of the best animated '90s shows on Netflix for a quick and easy guide of what to watch when you're feeling particularly nostalgic for those childhood days spent in front of the TV.
If you notice that some particularly big name animated series that have been left off this list, it's because they haven't yet hit Netflix, so if you're disappointed about the absence of Hey Arnold! or Doug, I understand your pain. But, that being said, Netflix does have some amazing picks from the '80s, '90s, early '00s — all the way to current day animated series. So, these are the 11 animated shows on Netflix that '90s kids need to watch to remind them of childhood.
Animaniacs
These crazy cartoon creatures were the highlight of the Fox Kids programming block in the mid '90s and even if you didn't watch the show, you knew all about the antics of Yakko, Wakko, and Dot. Four volumes of Animaniacs are on Netflix.
Powerpuff Girls
Now, you may have heard that the Powerpuff Girls are back thanks to Cartoon Network, but if you want to revisit the original late '90s/early '00s cartoon series, six seasons are on Netflix. If you also want to recite the recipe for Powerpuff Girls — sugar and spice with some Chemical X — I won't judge.
Garfield and Friends
This orange cat with a love of lasagna may have started as a newspaper cartoon, but his popularity inspired plenty of other media based on his antics. One of which, Garfield and Friends, was a fantastic animated series in the '90s. Catch two volumes of the series on Netflix.
Magic School Bus
If, like me, your old VHS tapes of Magic School Bus are no longer in working condition because you wore them out, then Netflix is here for the rescue. Four seasons of this beloved edutainment '90s series are available to re-watch on Netflix.
Pokemon: Indigo League
OK, if you're someone who grew up singing the theme song for Pokemon: Indigo League (originally titled Pokemon when it aired in the U.S.) — "I want to be the very best, like no one ever was. To catch them is my real test, to train them is my cause." — you're probably currently engrossed in "Pokemon GO." But, if you have some downtime (like, if the the servers are down again), check out Pokemon: Indigo League on Netflix. Then, catch 'em all!
Courage the Cowardly Dog
As one of the more oddball and surrealist animated series of the '90s, Cartoon Network's Courage the Cowardly Dog has lived on as one of the best shows of the era. Following the cowardly purple beagle ironically named Courage, the show featured all kinds of misadventures. You can catch all four seasons on Netflix.
The Adventures of Sonic the Hedgehog
Chances are, if you grew up in the era of Sega, you played the Sonic the Hedgehog game. Plus, if you happened to watch TV in the '90s you may have caught the speedy hedgehog's animated series, The Adventures of Sonic the Hedgehog. Now, you can re-watch the first season on Netflix.
Jem and the Holograms
Growing up in the '90s also meant watching TV from the previous decade, and one particular show that stands out is Jem and the Holograms. The series focused on all about the the action-packed adventures of the titular rock group — with plenty of '80s style. Check out all three season on Netflix.
Totally Spies!
An animated series that was equal parts Clueless, Charlie's Angels, and James Bond? Sign me up! I may have been a '90s child but I was still young enough to appreciate Totally Spies! when it debuted in the early '00s. Catch the first season on Netflix.
Justice League
There are plenty of animated DC Comics series and movies on Netflix, but one of the earliest is Justice League, which originally debuted in 2001 on Cartoon Network. Still, if you want to see versions of the DC superheroes that have recently come to life in live-action, Justice League's two seasons are available on Netflix.
Scooby-Doo!: Mystery Incorporated
There have been so many iterations of Scooby-Doo that I wouldn't blame you for getting them mixed up. Undoubtedly there were television versions of the Scooby gang on air during the '90s (and it was around that time they began producing feature-length Scooby adventures like Scooby-Doo on Zombie Island). Still, if you want to revisit the Scooby gang you'll have to watch Scooby-Doo!: Mystery Incorporated, which debuted on Cartoon Network in 2010. If that sounds groovy, two seasons are available on Netflix.
So, if you're ready to succumb to your childhood nostalgia, there are plenty of animated TV series on Netflix to make you feel like a kid again.
Images: Fox, Cartoon Network (2), CBS, PBS, Kids' WB/Netflix; Giphy (5)