Pokemon Go & Chill Just Got A Whole Lot Easier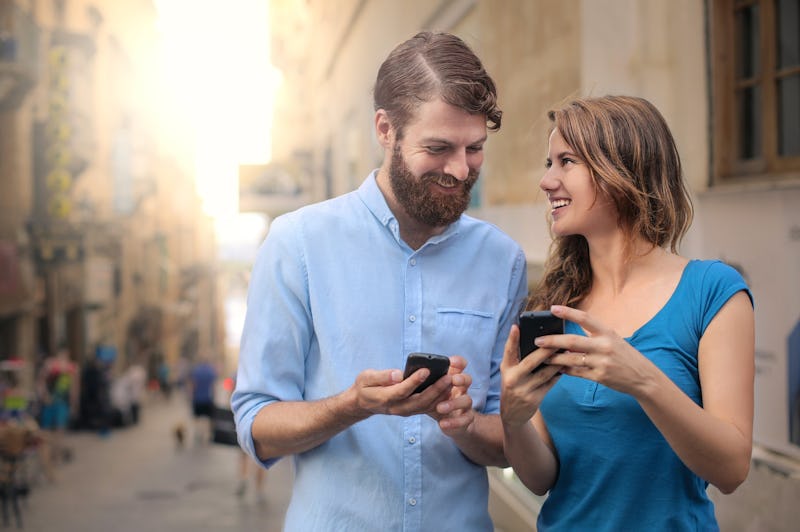 "Pokemon Go" is such a insanely wild success, that it's no surprise a "Pokemon Go" dating app was right behind it. What's a little surprising, maybe, is that even though "Pokemon Go" has been around for just a few weeks, there are already three Pokemon Go dating apps. Three. There's only one "Pokemon Go", but apparently users have a Pokemon Go & Chill thirst that needs three apps to quench.
I mean, it makes sense considering "Pokemon Go" has become not only an activity, but a lifestyle. Like smokers sometimes only want to date other smokers, relationships may soon be based on your "Pokemon Go"-status. It's so time-consuming and passion-rearing you'll only really be compatible with like-minded people, and relationship coaches will be dealing with "Pokemon Go" disputes and incompatibilities. I'm joking, obviously... I think.
But "Pokemon Go" surpassed Tinder in popularity last week, so maybe it makes sense to use it as a real option for meeting people. People are already getting asked on dates after bumping into each other looking for Pokemon (OUTSIDE, of all places) so obviously there were going to be apps that popped up to facilitate that. I just didn't know that there would be so many so quickly, but there they are.
Here are the three "Pokemon Go" dating apps I've seen so far, and we all know they're probably the first of many:
A Tinder for Pokemon Go-ers, Pokematch gives you the opportunity to "catch" a match by swiping right. It was originally announced on Reddit, where one of the creators explained "My friend needed a date and wanted to go Pokemon hunting, so we made this." So it's pretty much what it says on the tin, but it aims to be for real dates rather than hookups. They're aiming to add a friend-finding option as well, for more platonic Pokemon connections.
So this is technically a "chatting app", but it definitely has some big dating potential. It allows you to talk with people playing "Pokemon Go" in your area. According to the Verge, "users can find and talk to other players within a radius of three, 60, or 600 miles, although it's probably going to be most useful at close range." And once you start chatting, who knows where it can go from there?
It comes from Project Fix Up, and you fill out a normal dating-app style questionnaire but then they match you with another "Pokemon Go" user. You can even get a free first date with the code "POKEDATES2016", for you Pokemon Go-ers on a budget. Go catch a good one.
Images: Fotolia; Giphy (2)