OMG! Is Kylie Jenner Finally Doing Eye Products?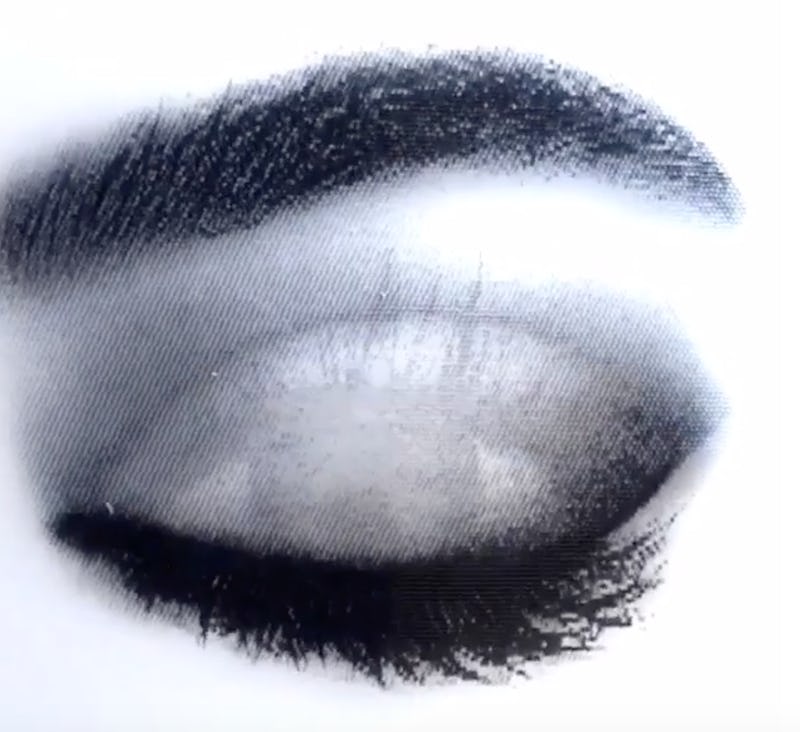 OMG, you guys! After months of teases about expanding Kylie Cosmetics beyond matte Kylie Lip Kits and majorly shiny Kylie Glosses, the entrepreneur known as Kylie Jenner teased a new addition to her product line. The makeup mogul posted an image of a single eye with well-manicured brow, thick, curled, and voluminous lashes, and smudged liner along the upper lashline and lid. It's part of Jenner's "summer of surprises," which has included four Lip Kit shades turned into glosses and three brand new Lip Kit colors in the form of Ginger, Kristen, and Maliboo. Those are permanent additions to the overall collection, BTW!
OK, back to the eyes. In her Insta post, which is black, white, and gray and looks like a pencil sketch, Jenner confirmed that all will be revealed on Monday, July 25, at 1 p.m. ET/10 a.m. PT. The details will be shared via her website and app, which are accessible via paid subscriptions. If you don't subscribe to Kylie Jenner's site or her app, don't fret. The information will travel quickly. I expect it to end up on social media immediately. So pay attention.
Fans have already started speculating about what the new Kylie Cosmetics product(s) will be. It's gotta be eye makeup. But is it mascara? Eyeliner? False lashes? Brow gel? An Eye Kit? Jenner is known for her lush lashes and her on fleek brow shape, so those are my best guesses.
Observe the tease.
Wow, right? While I love the KLKs and the Kylie Glosses, Jenner has expanded that product category with so many shades and textures. I hope she creates even more colors for lips. But it's totally the right time for her to branch out and tackle a new facial feature. Jenner's eyes and her lips are her signatures, so it makes total sense that she is doing eyes next.
In the shot, the lashes and the brows are the most definitive, as well.
Of course fans and kustomers are speculating. One suggested that Jenner had trademarked the names "Kyliner" and "Kyshadow," and maybe "Kybrow," so...
The above is a screenshot of the comments in the TrendMooD post.
Hmm, could it be Kyliner and/or Kybrow?
One fan made a good point about why it might be lashes — since this eye bats its lashes in the image. I love digital detective work like this.
All will be revealed later today so stay tuned. Could it be colored contacts, since Jenner has been known to wear those? That's a crazy guess, but you never, ever know.
The Kylie Lip Kits are getting new family member! Woot woot! Bring on "Kye" products. My guess is an Eye Kit, with products for brows, lashes, and lids.
Images: Kylie Jenner/Instagram (1); Kylie Cosmetics/Instagram (2)