Here's Your Weekly Horoscope For July 25-31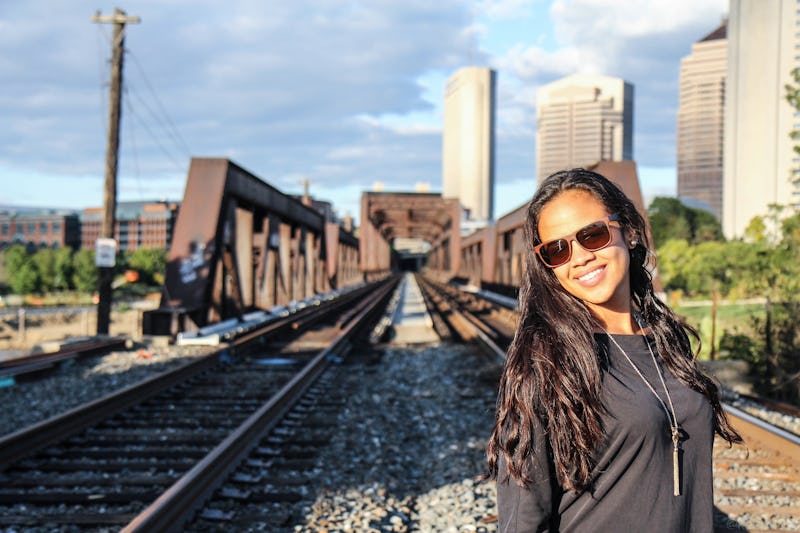 We're constantly fascinated by what our zodiac sign says about our lives, whether it's which signs are most compatible, the best sex positions for each sign, or how each sign handles conflict in relationships. That's why Bustle has enlisted Mecca Woods, a New York City-based Astrologer of MyLifeCreated.com to tell us all about how astrology is affecting our lives each week. This week's topic: your weekly horoscope for the week of July 25-31.
Uranus, the planet of radical change, begins its five month retrograde in Aries this week (July 29), encouraging us to reassess the places in our lives where we may need to take a more unconventional approach. Meanwhile, Mercury (the planet of communication, info, and learning) moves back home to Virgo on July 30, which means that the emphasis on how we think and share information will be on self-improvement and improving the lives of others. As a result, we'll be called to use Mercury in Virgo's penchant for details, analysis, and discernment to help us in making better choices to move forward. Overall, the theme of this week will be about finding the right combination of pragmatism and innovation.
Read below to find out what this week's stars means for your sign.
And remember to tune into Bustle's weekly horoscopes video live on Facebook each Monday at 4 p.m. EST for a rundown of your weekly horoscope.
Aries (March 21 - April 19)
The pace picks up to lighting speed this week (especially at work) which means you need to make sure you create ample space for some decompression. Focus on ways to better prioritize your to-do list.
Taurus (April 20 - May 20)
Remember what fun looks like? If you don't, this is your week to make time for some. A weekend getaway or an entertaining night out are just a couple ways you can let loose. Spontaneity is the spice of life.
Gemini (May 21 - June 20)
If you've been thinking about moving, now's a good time to begin hunting for a new space. Overall, expect your home and family life to take up much of your attention. Find new ways to stay grounded.
Cancer (June 21 - July 22)
Don't be surprised if you find yourself with the eye of the tiger this week. If you've been wanting to spread the word about what you've been up to or looking to get cracking on a project, do it.
Leo (July 23 - August 22)
Now's a good time to think about your bottom line. Focus on ways you can boost your income which may mean working out a system where you can better save money. Expect to negotiate a financial contract.
Virgo (August 23 - September 22)
People will be knocking at your door this week wanting to get the scoop on who you are and what you're about. Make sure to have your charm, wits, and promo materials in place to give them the 411.
Libra (September 23 - October 22)
Time out! You may have heard of taking a mental health day, but you may be due for a mental health week. Look to ways you can unplug, chill out, and release some steam. Think: therapeutic.
Scorpio (October 23 - November 21)
Time to reevaluate your habits and routines. It's probably been harder and harder for you to stick to a more conventional program and that's because you're in need of a shakeup. Only commit to what you can.
Sagittarius (November 22 - December 21)
You're called to have your talking points and receipts ready as people will be watching your every word. This means if you've been looking for a step-up professionally, prepare to impress your audience.
Capricorn (December 22 - January 19)
What's on your mind, Capricorn? Whatever it is, it should be something brand new. This week, go places (even it's by way of a book) that you've never been. A breath of fresh air is what you need now.
Aquarius (January 20 - February 18)
This is the week to begin reassessing your current path. A new approach to money or love could lead to some major wins. Look to ways you can better tap (and listen to) your intuition. Flaunt your genius.
Pisces (February 19 - March 20)
This is the week to put a plan or strategy in place to change your financial picture around. Pay attention to the conversations you have now, even with strangers, as they could reveal the way forward..
Images: Kelvin Quarles/Unsplash; Caroline Wurtzel/Bustle