'Jason Bourne's Setting Makes Perfect Sense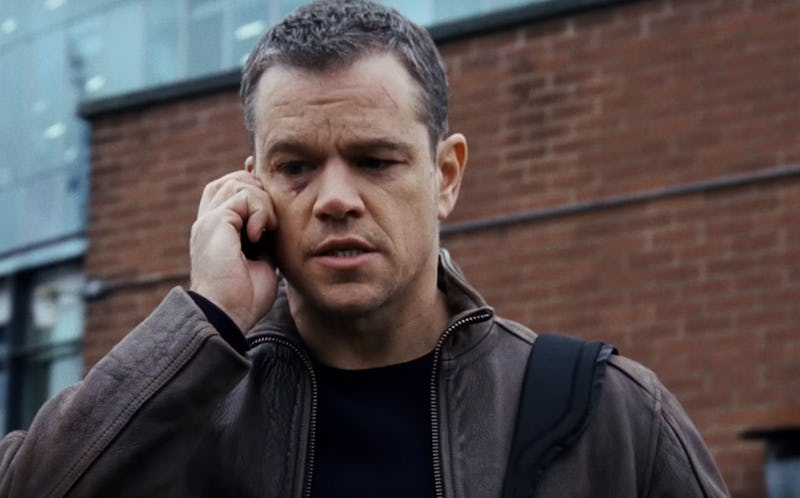 It's hard to believe that it's been 14 years since Matt Damon first portrayed Jason Bourne in a film. 2002's The Bourne Identity catapulted Damon — then best-known as a dramatic actor thanks to his roles in films like Good Will Hunting and Saving Private Ryan — to action stardom. Damon appeared in two more Bourne movies, The Bourne Supremacy and The Bourne Ultimatum, and was arguably the biggest action star of the 2000s. But it's now been nine years since he inhabited the role of the forgetful spy, which is causing fans to wonder how long after the last movie Jason Bourne takes place.
Details about the film's exact setting have been scarce, but Jason Bourne does appear to take place in a time that's close to 2016. Since it's been nine years since the last movie with Jason Bourne (2012's The Bourne Legacy , which didn't feature the character, takes place just six weeks after 2007's The Bourne Ultimatum), a lot has changed in the world. That's the main draw of the new film. Since the last time fans saw Bourne on screen, there has been a global economic collapse, the huge expansion of social media, and new forms of government surveillance and online hacking have come to light. Bourne has been living on the outskirts of society since 2007, when he disappeared at the end of Ultimatum, and now finds himself thrust into this new world in Jason Bourne.
But there are clues that help pin down the timeframe of the movie. While speaking to Adam B. Vary of Buzzfeed News last August, Damon said of the film, "Without giving too much of it away, it's Bourne through an austerity-riddled Europe and in a post-Snowden world. It seems like enough has changed, you know? There are all these kinds of arguments about spying and civil liberties and the nature of democracy." Snowden leaked his infamous NSA documents in 2013, which means Jason Bourne takes place sometime after that. Also, near the beginning of the film, Bourne finds himself in the middle of austerity riots in Athens, Greece. The most notable of these riots in real life took place in 2011 — before Snowden. So it would seem the film is depicting new riots in Athens, since the movie takes place in a "post-Snowden world."
While an exact date may not be known, all signs point to Jason Bourne taking place in the present day, which is nearly a decade after the last movie in the series. It's an entirely different world from the one Jason Bourne abandoned in 2007, and it will be interesting to see how he reacts to it.
Images: Universal Pictures; Giphy