This New 'Fuller House' Spoiler Is Amazing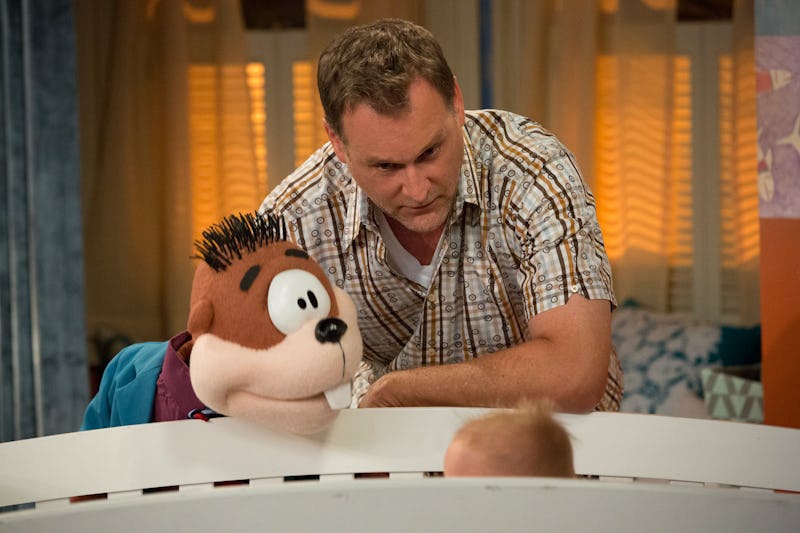 It feels like it was just yesterday that fans were reunited with the Tanners in their classic San Francisco-based home. Production for Fuller House Season 2 is already underway, and one of the beloved uncles from the series will be contributing behind-the-scenes as well. According to a recent Instagram post from Uncle Joey himself, Dave Coulier will be directing an upcoming episode of Fuller House , making this one big family affair both on-screen and off.
While the post doesn't reveal much in terms of the season or episode's plot, fans now know that Episode 10 of Season 2 will be called, "Nutcrackers" and directed by the family's very own funnyman. Coulier posted the behind-the-scenes sign revealing the information along with the caption, "Of course my episode is titled 'Nutcrackers.' This is going to be very fun! #cutitout."
But perhaps that's not all that fans can learn from this not-so-subtle clue. Considering the title of the episode, I wonder if it might, in fact, be a Christmas special somehow tied to the traditional tale of the Nutcracker. If that's the case, fans can look forward to yet another full family reunion for a classic Christmas special — maybe a reunion that even includes Michelle this time around? Plus, if the Christmas special is tied to the real time of year, perhaps this picture could be a clue about when the new season will premiere.
The one thing we know for sure thanks to this clue is that, with Joey in charge, laughter will be assured. With Steve returning for Season 2, my ongoing hope that Michelle Tanner will join in on the fun, and even more new characters on their way, the anticipation for Fuller House just keeps growing. Here's to hoping that they never decide to cut it out.
Images: Michael Yarish/Netflix