Here's How Much 'Bachelorette's Luke Is Worth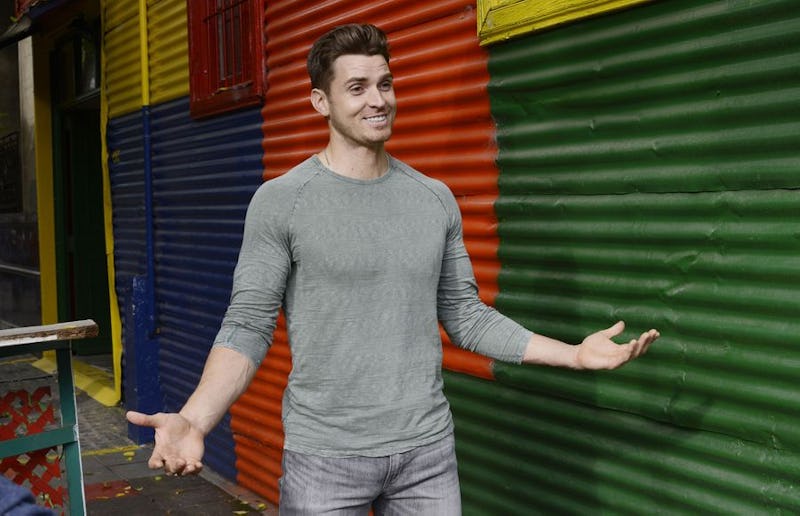 This season on The Bachelorette, the men vying for JoJo's heart have done everything in their power to woo her — and, in the process, have won over the hearts of many viewers watching from home. So, whether you appreciate Jordan's All-American vibe, the double threat that is country singer and war veteran Luke, or any of the other contestants unique personalities, you've undoubtedly found a favorite. Still, one aspect of the suitors The Bachelorette tends to stay away from (aside from last names) is how much they're worth. For instance, what is Luke Pell's net worth?
Since there's no confirmed net worth for Pell, I did some research based on what we know about Luke's job history. He studied at West Point, served in the U.S. Army (where he worked his way up be a platoon leader, then an Operations Officer), and worked as both a drilling foreman and corporate account executive in the years since his time with the army. According to Indeed, the average salary for a drilling foreman is $47,000 a year, while the national average salary for a corporate account executive is $60,238 according to Glassdoor. So, he wasn't doing too badly for himself.
However, in 2015, Luke changed course and began to work in media, with some modeling under his belt. Since then, he's largely been working on his country music career, as evidenced by his Instagram account, which features flyers for his upcoming performances interspersed with photos of him performing — and a couple of him hanging out with fellow Bachelorette Season 12 alum James Taylor who is also working on a music career. But, just because Luke is pursuing a music career doesn't necessarily mean he's become a struggling artist. According to SalaryExpert, a singer songwriter makes an average salary of $67,397.
Still, depending on how Luke's career advances and whether music works out for him or he decides to go in a different direction, the Bachelorette suitor could certainly see his net worth rise — or, at least, become a part of public record.
However, while net worth and credit history may play into the less romantic side of relationships — especially when couples begin to think about moving in together and getting married — they don't really come up on The Bachelorette. At least, not in the version of the show viewers see at home. Does it come up between the couples on the show? Does it factor into the Bachelor or Bachelorette's decision? We may not see it, but I hope the conversation comes up prior to the Final Rose — if only because it's one of the serious conversations I think couples should have before getting engaged. But then, I'm more of a pragmatist than a romantic.
Images: Veronica Gambini/ABC