Kylie's KyShadow Sold Out Instantly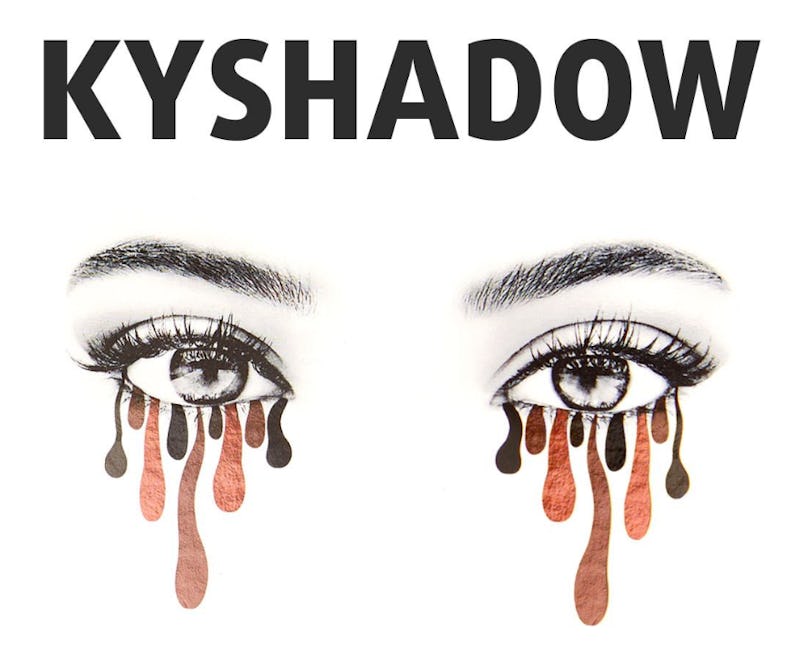 Kylie Cosmetics has finally released a non-lip product, and people couldn't wait to get their hands on The Bronze Palette, a collection of nine eyeshadows created by Kylie Jenner. But like most of her lip kits, not everyone was able to snag her latest launch. The Twitter reactions to KyShadow selling out in mere minutes prove fans are not happy.
By now, most Jenner fans and Kylie Cosmetics enthusiasts know exactly how launch days work. Somewhere on social media, Jenner announces the next product or restock (or both), including a time that shopping on kyliecosmetics.com goes live. We set our alarms and memorize our credit card numbers. We go to kyliecosmetics.com and continuously hit "refresh" until the site goes live, and then in a frenzy we stock our carts and try to check out before time (er, product) is up.
Today was no different with the launch of her first edition eyeshadows, except fans were shocked when the KyShadow The Bronze Palette sold out in less than three minutes. Seriously, I visited the page when the shadows went live at exactly 3 PM PST, and by the time I clicked on the palette, a big "SOLD OUT" notification was waiting for me. And I wasn't the only one who missed her chance.
Shopping at Kylie Cosmetics is not for the faint of heart.
Some fans got lucky, but not very many.
Jenner was just as shocked as everyone else that the palette sold so quickly.
Luckily, she's restocking the palettes for another sale on Friday. Praise Kylie!