ColourPop's Ultra Metallic Lips Are So Good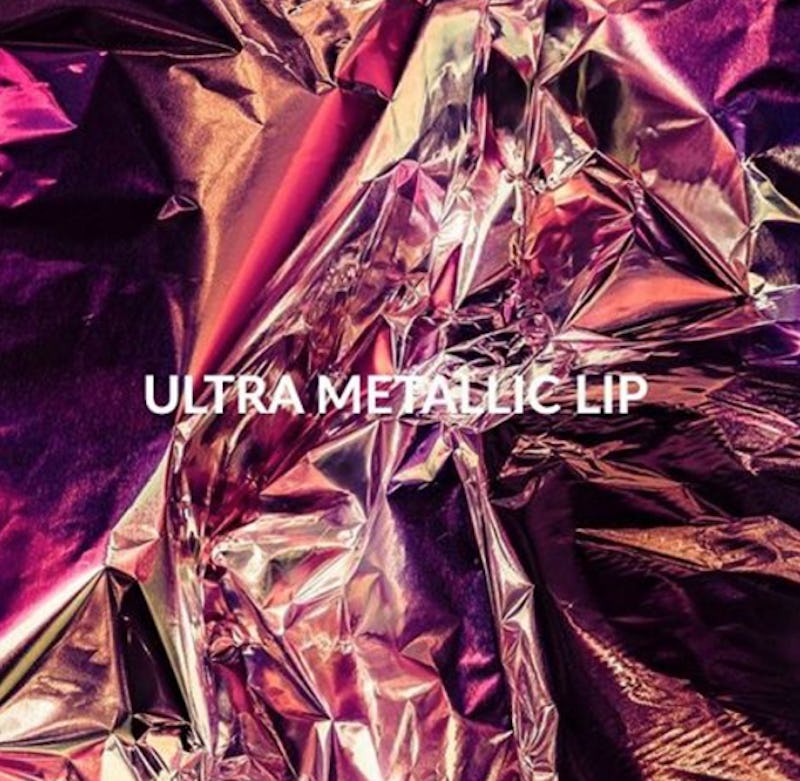 I've pretty much accepted the fact that if ColourPop puts out a new product, I'm going to want to spend my money on it. There's just no avoiding it. So, of course, when they extended their line of metallic lippies, I was checking out all of the swatches and imagining them on my pout. If you feel the same, you need to find out if ColourPop's Ultra Metallic Lip collection is permanent in their line up.
Thankfully, not all of the shades were sold out at the time of publication, so you can head over to the ColourPop website and still score your fave metallics. However, the brand answered a customer via Twitter, and their response indicated that at least some of the metallic lippies might be permanent. ColourPop previously told Bustle that the original shiny shades would be limited edition, and we have reached out to them again for clarification on whether that is still the case.
It's possible that the brand changed its mind due to popular demand, because these stunners are just too good to let go. They were such a big hit that they had to create four more lighter versions (at the request of customers) so obviously, these were a huge hit! And I mean, I can definitely see why. There's just so much shiny goodness.
Although we don't know for sure, you could be seeing a whole lot more of these lip colors. I don't know about you, but I genuinely have no problems with that at all.
If you thought their original metallic lip launch was exciting, the fact that they expanded their line must have really made your day!
The original four dark shades were gorgeous. Fingers crossed the brand is making at least some of these permanent after they had to keep restocking them.
Because I mean, come on. How could anyone have said no to these?
After launching new shades, I was hooked all over again.
I'm not quite sure how they do it, but they never cease to amaze me.
Image: colourpopcosmetics/Instagram (1)