Robby Confronts JoJo On 'After The Final Rose'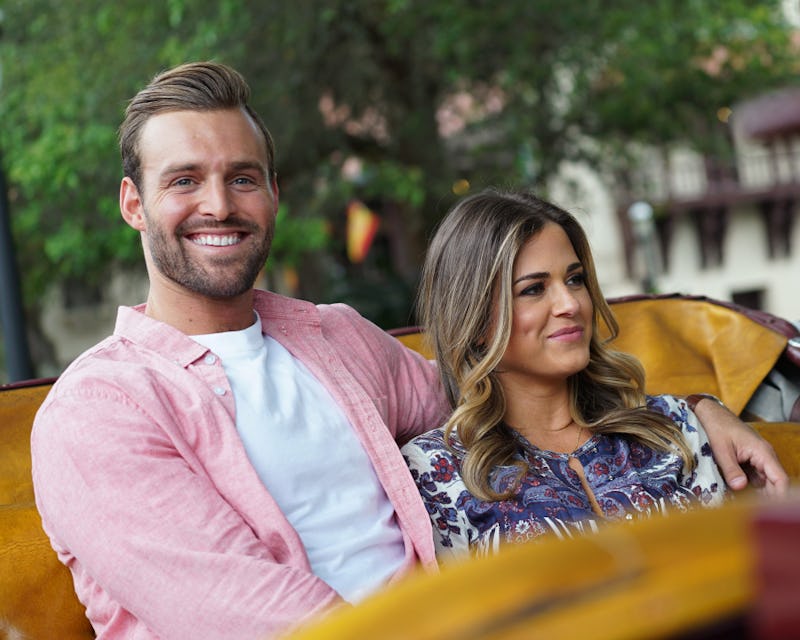 JoJo Fletcher may have started out her season of The Bachelorette with 25 contestants — most of whom were so excited to see her they wrote multiple songs about her in their downtime — but in the end, she could only marry one of them. And unfortunately, that means saying goodbye to someone she developed real feelings for... and breaking his heart in the process. This time, that unlucky dude is Robby Hayes, but don't worry. He may not have gotten the final rose, but he definitely got the final word. After the finale, Robby confronted JoJo on After The Final Rose, and it seems like he finally got the closure he was looking for.
After their brutal breakup in the finale, Robby was obviously pretty heartbroken, and that definitely came across on the after show. As soon as he started talking to Chris Harrison, he admitted that he wasn't doing so hot, and then when JoJo took the stage, he was prepared with questions. He wanted to know about things she'd said in interviews about him, and like every other Bachelor or Bachelorette runner up, he basically just needed closure. Can't blame him for that — even if he did seem to outwardly imply that JoJo made the wrong choice.
The big question on Robby's mind seemed to be why JoJo didn't choose him even though her family liked him best and even though she seemed to be leading towards him the most, but JoJo's answer was pretty cut and dry: Her heart was with Jordan the whole time. It was just as upsetting to watch this conversation go down as it was their initial breakup because of how heartbroken Robby still is, but at least they were able to talk like two adults who respect each other. Refreshing!
Hopefully, Robby was able to get all the answers to the things he's been wondering since their split. And if nothing else? His teeth looked exceptionally white with his grey suit, so he has that going for him. You're gonna be OK, Robby. I just know it!
Image: ABC