Does Robby From 'The Bachelorette' Have Snapchat?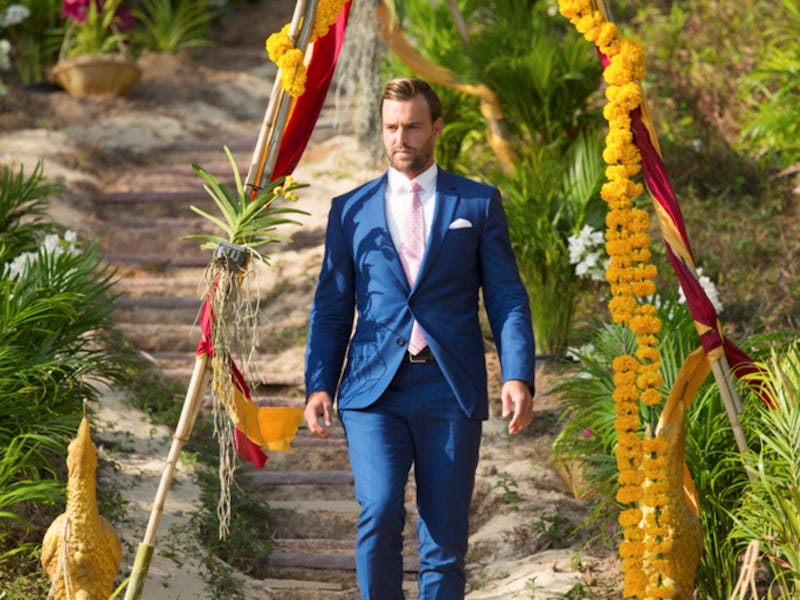 The moment you've been waiting for is almost here. After weeks of eliminations, Joelle "JoJo" Fletcher will make her final pick on Monday night's episode of The Bachelorette. Only two contestants remain — Jordan Rodgers and Robby Hayes. While it's bound to be a tear-filled finale, at least you can follow along with the show's stars on social media. To prep for the big night, you may be wondering: What's Robby from The Bachelorette 's Snapchat name? You can find him under the username @RobbyHayes. Surprisingly straightforward, huh? At least it's much easier to remember than some silly or elaborate nickname.
Despite his lack of a unique handle, that doesn't mean his posts are necessarily boring. Hayes advertised his Snapchat on his Instagram page, but not without throwing in a word of caution. He wrote, "PSA: Follow at your own risk.... However, you won't regret it :)" I'm unsure what exactly he means by that, but Bachelor Nation probably will want to take that risk and start following him ASAP. As seen on his other social media accounts, he has fun hobbies like hanging out with sloths. (See below!) Really, what more could you want? Plus, it's a good way to get to know him beyond the show.
Speaking of The Bachelorette, there's definitely some crossover between his personal life and TV life. Hayes recently posted a photo — dog filters and all — with former contestant, James Taylor. It's great to see they're good friends IRL and that it wasn't just an act.
So, what are you waiting for? Bring on the puppy filters, sloths, and other antics. Go follow Robby before the big finale. If JoJo does choose him, you may be seeing plenty of cameos from The Bachelorette in his Snaps too. It's a win-win.
Image: Matt Klitscher/ABC