Robby Could Be The Next 'Bachelor'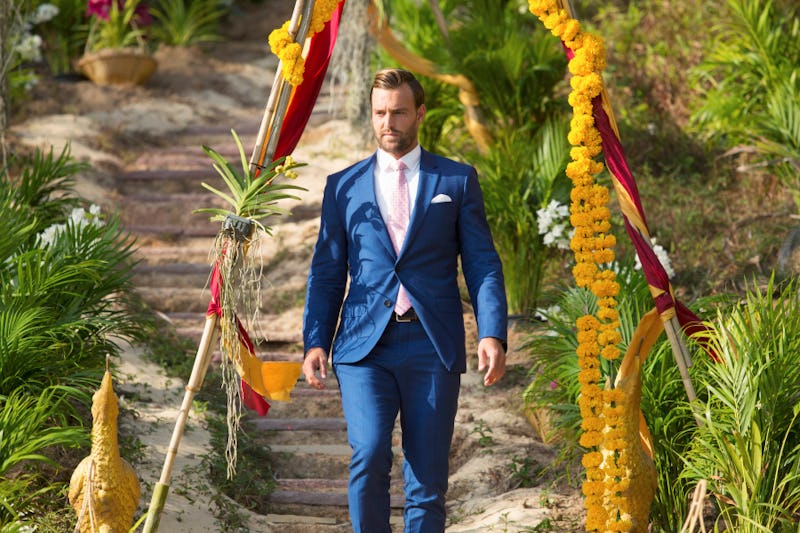 OK, was it just me, or was the Bachelorette finale especially brutal this year? After JoJo Fletcher decided which of her guys she wanted to spend the rest of her life with, that meant saying goodbye to Robby Hayes — and not without a lot of tears in the process. It was hard to watch, and Robby was obviously heartbroken, but maybe it's not all bad. Could Robby be the next Bachelor ? ABC doesn't traditionally choose the runner up as their next lead, but it worked for JoJo!
Actually, until JoJo, it pretty much never happened. The next lead was typically the person who got eliminated after Fantasy Suite dates, which would put Chase in the hot seat in this case. But ABC decided JoJo was the right fit for Bachelorette this year, and clearly, they were right. So maybe that's paved the way for Robby? Either way, it does seem like he was finally able to get some closure from his relationship with her on After The Final Rose. Plus, America loves a comeback story, right? Robby getting heartbroken like that and then learning to love again could give him a leg up on the competition. It's happened before!
Unfortunately, The Bachelor announcement might not happen for awhile, so we'll have to wait and see who the network chooses. There are so many great options that the next season is destined to be awesome. And if not? There's always drama, no matter what. And isn't that why we all watch in the first place?
Image: Matt Klitscher/ABC