Don't Expect A 'Fresh Prince' Reboot Anytime Soon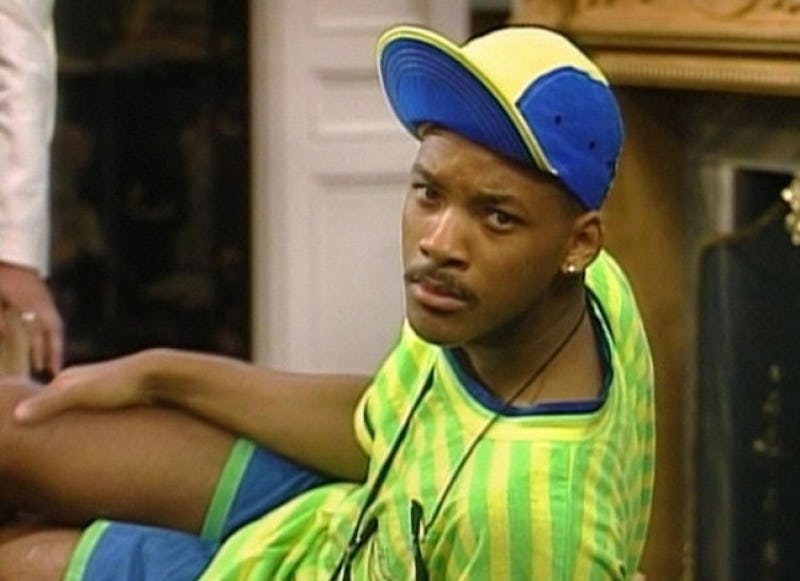 2016 has been a year full of '90s throwbacks. However, while some of our favorite '90s stars still shine in the spotlight, not everyone who got their start in the '90s is on board for a reboot, remake, or reunion. Now this is story all about how our dreams got flipped-turned upside down. I'd like to take a minute — just sit right there — because I'll tell you how Will Smith said no to a reboot of the Fresh Prince of Bel-Air .
Between the premiere of Netflix's Full House spin-off, Fuller House, the reemergence of The Powerpuff Girls, and announcements for reboots including everything from The Power Rangers to Legends of the Hidden Temple, I can't help but keep my fingers crossed for the return of just about all of my favorite '90s shows. The Fresh Prince was high up on my list of hopes and dreams, and I had plenty of reasons to feel that way. However, it looks like we're all going to have to let that go, and this news comes from the mouth of the star himself.
"I don't think ever, like pretty close to when hell freezes over," Will Smith told E! News about whether or not he'd ever return for a Fresh Prince reboot. "Like, we're going to leave that one alone." The Suicide Squad star shared these harsh words at the New York City red carpet premiere of the upcoming DC Comics film, and I'm just going to go cry in a corner over this one.
This news isn't just heart-breaking because Fresh Prince was one of the greatest shows of the '90s. Oh, no. The hardest part of this all is that the idea of a reboot was originally not completely out of the question. The concept of a Fresh Prince reboot starring Jaden Smith — Will Smith's son — was teased by Smith's production company, Overbrook Entertainment, just last summer. But now it appears that a rebooted Fresh Prince — or the possible introduction of a Fresh Princess — is absolutely not on its way, unless, of course, Hell freezes over.
At the same time, perhaps Smith's comment is a blessing is disguise. Considering how hilarious and relatable the '90s show was, maybe we're better off just leaving the already-done concept alone and leave some of the '90s in the past. Maybe we're better off not trying to ruin the Fresh Prince of Bel-Air that we already know and deeply love. There are always enough Fresh Prince of Bel-Air reruns to go around. If you need me, I'll just be having my own personal marathon.
images: Warner Bros. Television; Giphy