Chad Was So Sexist On 'Bachelor In Paradise'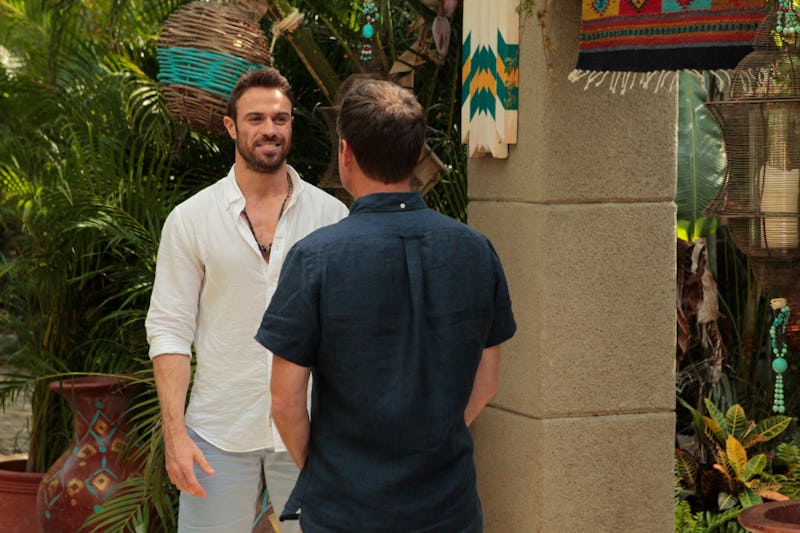 I know what you were thinking, Bachelorette fans — the antics of Bachelor Nation star Chad Johnson would fade away as JoJo's season did, but if you assumed that, well, you were horribly, terribly wrong. Why? Because our protein-obsessed man Chad is on Bachelor In Paradise ! But don't worry — I don't know that he'll stay long, considering that he was an misogynistic idiot the whole first day, and Bachelor Nation alum Sarah Herron had to confront Chad on his sexist language and scary, violent ways.It all started out nicely enough — Chad and Lace (from Ben Higgins' season of The Bachelor) were feeling each other, flirting, and then furiously making out. And then it turned into insulting each other and some weird physical horseplay. The drunker they got, the more they fought, and everything out of Chad's mouth was some iteration of the word "b*tch." Really nice. The sexist language got so bad that Sarah had to jump in and tell Chad was a misogynist a-hole he was being. He laughed it off like it was all a joke (have you ever noticed that all sexist men do that?) and that Sarah was just being uptight. Did it change anything? Not really — Chad kept on being a jerk to everyone, so much so that Chris Harrison ended up throwing him out of the resort. But it was important for Sarah to get up there and say something, because no women should be called a b*tch or any other name because she doesn't want to date you, talk to you, or be around you.
It looks like Chad gets bounced for good from Bachelor In Paradise, so the women on the show seem safe from his sexist garbage for now. This could be the reason why he did a little mea culpa on the After The Final Rose special — he knew he wasn't going to get a date from here on out. Chad's dating life is of no concern to me, but I am happy that Sarah stood her ground and spoke her mind against his misogyny. Girl power!
Images: Rick Rowell/ABC