A 'Bridget Jones's Baby' Book Is Coming!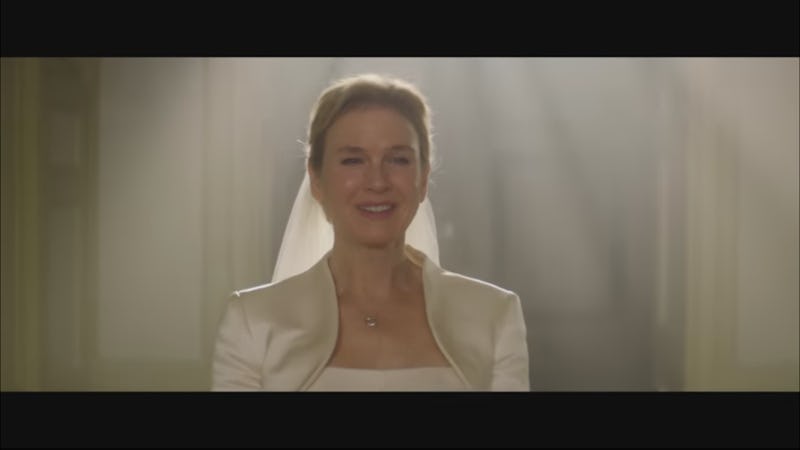 As the third installment of Helen Fielding's movie franchise creeps closer to its theatrical release, I'm pleased to announce that, yes, a Bridget Jones's Baby book is coming out this fall. Like the movie, Bridget Jones's Baby: The Diaries will cover the heroine's first pregnancy. Unfortunately, it won't hit store shelves in time to read it before the third Bridget Jones movie rolls into theaters.
Published in 1995, Bridget Jones's Diary was Fielding's debut novel. She returned to the character in 1999, with Bridget Jones: The Edge of Reason. Both books found love in theaters, with Texas native Renée Zellweger cast as the titular character. In 2013, Fielding published a third book, Bridget Jones: Mad about the Boy, which focused on her heroine's later life, complete with grown children and — horror of horrors — a dead Mr. Darcy.
With Bridget Jones's Baby , Fielding backtracks to cover the tumult surrounding plucky Bridget's first pregnancy. Despite being poised to marry Darcy at the end of Bridget Jones: The Edge of Reason, she didn't, and is now a single 43-year-old. When Bridget finds herself pregnant, she isn't sure who the father is: the stalwart Darcy or ultra-wealthy Jack Qwant.
Even though we know Bridget marries Darcy eventually, we don't know how this chapter of her life will turn out. Entertainment Weekly reports:
None of the cast know who fathered Bridget's baby or who she'll choose (if anyone) as her beau. Different endings were shot, and the plan is to keep the actors in the dark — possibly until the premiere.
Pretty sneaky, sis.
See Bridget Jones's Baby in theaters on September 16, and pick up Bridget Jones's Baby: The Diaries from your favorite bookstore on October 11.
Image: TheEllenShow/YouTube