Izzy's Job Outside 'BiP' Is Hella Cool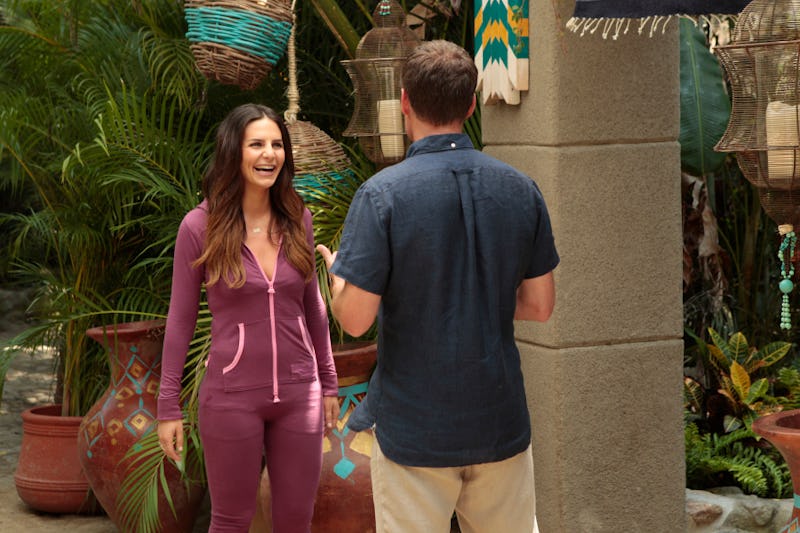 After watching the first episode of Season 3 of B achelor In Paradise , I am sure that a lot of people are wondering who Izzy actually is. Usually, when everyone starts strolling onto that island, they are pretty recognizable because they are from the most recent seasons. Izzy, however, is not one of the most known cast members. She does come from Ben Higgins' season of The Bachelor, but she was eliminated on the first night, so she didn't really leave a lasting impression. Luckily it looks like she was given a second chance for that first impression. And, in order to really get to know her, let's start with the basics and look into what Izzy's job is.
Izzy actually has a really rad career carved out for herself. According to her LinkedIn page, she is a freelance graphic designer for Kate Spade New York. Um, that's insanely impressive and seems kind of like a dream job. Izzy is also not a newcomer to the field of graphic design. She started as a graphic design intern way back in 2011 with Achieve Athletics and has clearly worked her way up the ranks to be working with such a well known and respected company.
Izzy has the credentials and the educational background to back up her successful career, too. Her LinkedIn says she graduated in 2013 from the New England School of Art and Design with a BA in Graphic Design. So, she has known her path for a long time and has seen it completely through.
If you still don't remember who this impressive lady is, try and think back to the limo introductions for Ben's season. Izzy was the badass chick who walked out of the limo to meet The Bachelor wearing a onesie. While all of the other women showed up in their sparkliest evening gowns, Izzy came in her finest pajamas. That is a woman I would like to hang out with. I hope we actually get to see her go further this season and get to know her better.
I know that I will absolutely be tuning in to see Izzy find love. There's a guy on that island who will love her onesies and appreciate her intelligence and her career savvy. I just know it. Good luck, girl!
Image: Rick Rowell/ABC