Is A 'Cruel Intentions' TV Series Still Happening?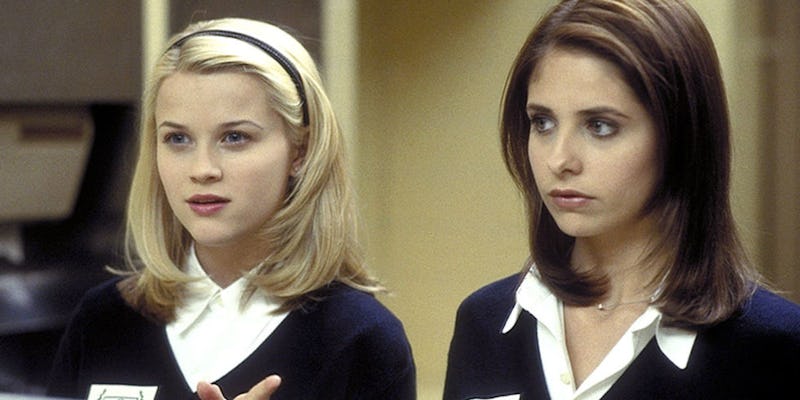 There's no '90s character quite as devious as Sarah Michelle Gellar's Cruel Intentions villain Kathryn. The Manchester Prep student may have been able to out manipulate her successor Blair Waldorf by leaps and bounds and ruin the lives of her underlings with the mere whisper of a rumor, but it's hard not to appreciate Kathryn for being so morally bankrupt and yet so unapologetic about it. Though Kathryn's ultimate downfall ends up being her own bad deeds, you know that the world can't keep this girl down — which is why I was so stoked when I heard that Cruel Intentions would get the TV show treatment and follow Kathryn (once again played by Gellar) into adulthood, along with Sebastian and Annette's teenage son (!!!). Though the show shot a pilot for NBC, so far, there's been no air date for the potential series. So why can't we finally catch up with what Kathryn and company have been up to just yet? Have hope, fans: the show isn't dead in the water yet.
First, the bad news: you won't see Cruel Intentions on NBC's fall schedule. According to NBC Entertainment president Jennifer Salke's interview at the Television Critic's Association press tour, it had nothing to do with the quality of the show and everything to do with how the series might fit in with the other shows on their roster:
"We had a spot for a big great soap. This Is Us seemed to fit better, so we started looking for opportunities in midseason, possibly summer for the show. We started talking about the OTT platform that you heard was looming. Right now, we wanted to make sure we have the show, because I'm determined to find a place to put it."
What does that mean for the series? Well, it could suggest that the show will make it to NBC's yet-to-be-released streaming platform (an OTT platform essentially means a streaming platform you wouldn't necessarily need a cable provider to receive, like Netflix or Hulu) though when it will is totally up in the air. The good news is that NBC isn't letting go of the series in any respect: according to Entertainment Weekly, the show extended its contracts with the show's actors, meaning that the network is putting good faith into the series moving forward.
According to TVLine's interview with the show's co-creator Jordan Ross (who is also part of the team behind The O.C. musical, as well as a plethora of other musical adaptations of your favorite teen-centric TV shows and films) the show could be on NBC's schedule for the following summer, which sounds like the perfect season for the soapy series. Though Cruel Intentions has yet to find the perfect schedule space, it still looks like NBC believes in the show just as much as fans do. And, fortunately, fans can look forward to the same old Kathryn in the new series, if/when it happens. According to Ross' TVLine interview, the bitch is definitely back:
"[Gellar] just steps back into that role. Kathryn's [as] manipulative as ever, but she's maybe a little bit more calculated. She's learned her lesson from what happened 17 years ago. So every move she makes is a little more subtle until, finally, she makes her move."
Fingers crossed we get to see Kathryn ruling a new social scene very, very soon.
Images: Columbia Pictures; Giphy (2)