The 'UnREAL' Season 2 Finale Took A Deadly Turn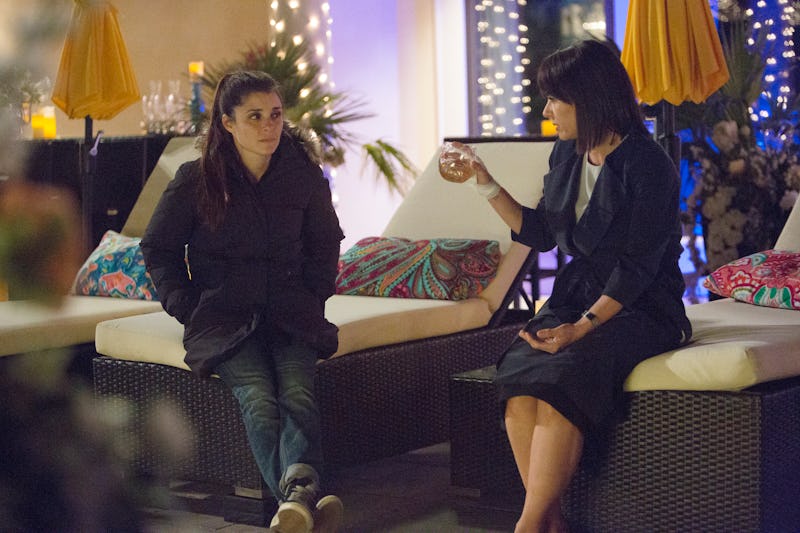 If you were worried that the UnREAL Season 2 finale wouldn't end on a huge cliffhanger, then it's time to officially put those fears to rest. Because not only did we see Everlasting end on a happy note with Darius and Ruby ending up together (a series first, if I'm not mistaken), but we also witnessed the potential death of both Coleman and Yael, courtesy of Jeremy. Obviously, we'll have to wait until Season 3 to find out whether or not Coleman and Yael are dead, but I'm also very curious to find out what exactly Jeremy did to Coleman's car to make it crash.
Considering that Jeremy knew it was going to happen, he must have broken into Coleman's car and altered the vehicle in some way. Maybe he messed with the brakes or the steering in some way, though, I don't know how Coleman wouldn't have noticed the problem right away if either of those turned out to be case. He would've had to steer and use the brakes before getting to those cliffs. Either way, though, this was definitely Jeremy's doing. He told Rachel he would do anything for her and apparently he was not over exaggerating that sentiment.
So what makes how he did it so important, you may ask? Considering this was done as a last minute resort, it's possible he left behind evidence that could point the finger in his direction and thereby incriminate the rest of the Everlasting cast as well. There's no telling what the police will find throughout this investigate, but I doubt it's something that Quinn could easily pay off. Not this time around. So it all depends on whether or not Jeremy had enough sense to cover his tracks. Coleman and Yael proved to be pretty shady people in the end, but Jeremy just took things to a whole new level of insanity. Let's just hope everyone else doesn't get dragged down in the process.
Image: Bettina Strauss/Lifetime