Brendan Dassey's Conviction Has Been Overturned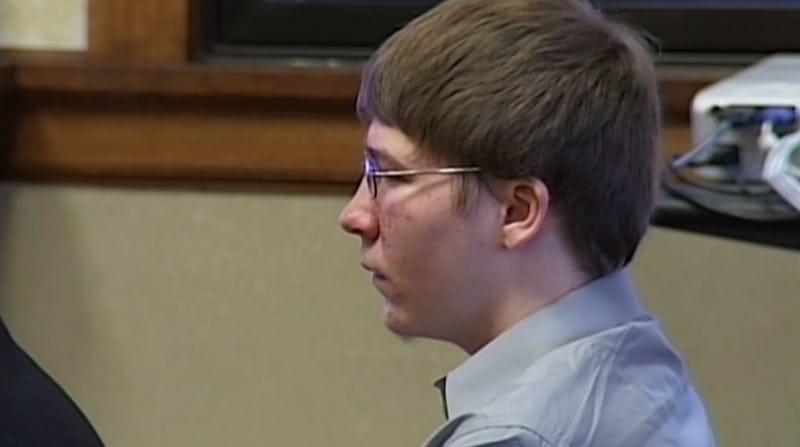 On Friday, ABC affiliate WISN 12 reported that Brendan Dassey's conviction has been overturned. Dassey's lawyer later confirmed the news on Twitter. was previously convicted in 2007 of first-degree intentional homicide, second-degree sexual assault, and mutilation of a corpse in the killing of Halbach. (Halbach was killed in 2005 in Manitowoc County, Wisconsin.) Dassey was sentenced to life in prison; however, the recent overturned conviction means his time in the correctional system could soon be coming to an end. For viewers of Netflix docu-series Making A Murderer (many of whom believed Dassey to be innocent), this is big news. Still, many fans might not know what Dassey's overturned conviction means. Here's what we know.
Dassey was one of two subjects of Making A Murderer, the docu-series that explored the trials of Dassey and his uncle Steven Avery, both of whom were convicted of having played a part in the murder of 25-year-old photographer Halbach. The documentary series seems to allege that Dassey's confession to allegedly acting as an accomplice in Halbach's killing was "coerced." According to The Telegraph, Dassey's statement may have played a big role in convicting Avery. The Manitowoc Police Department has denied the allegations that Dassey's confession was coerced, and Manitowoc County Sheriff Robert Hermann told The Wrap in January 2016 that, "We're not pleased with the way the film has portrayed us."
Though we don't yet know exactly what Dassey's overturned conviction will do for Avery, we do know what the outcome is for Dassey. According to The Los Angeles Times, the U.S. District Court in Milwaukee, which overturned Dassey's conviction, ordered him freed within 90 days unless prosecutors decide to re-try him.
This means that, unless prosecutors believe that they have enough new evidence to win a second trial, Dassey could be a free man within the 90 day bench mark. Though Dassey isn't officially out of the woods yet given the prosecutors' option to re-try, for a man who has spent nine years in prison, this is the best news Dassey could possibly receive.
Image: Netflix