Wells Is Needed On 'Bachelor In Paradise'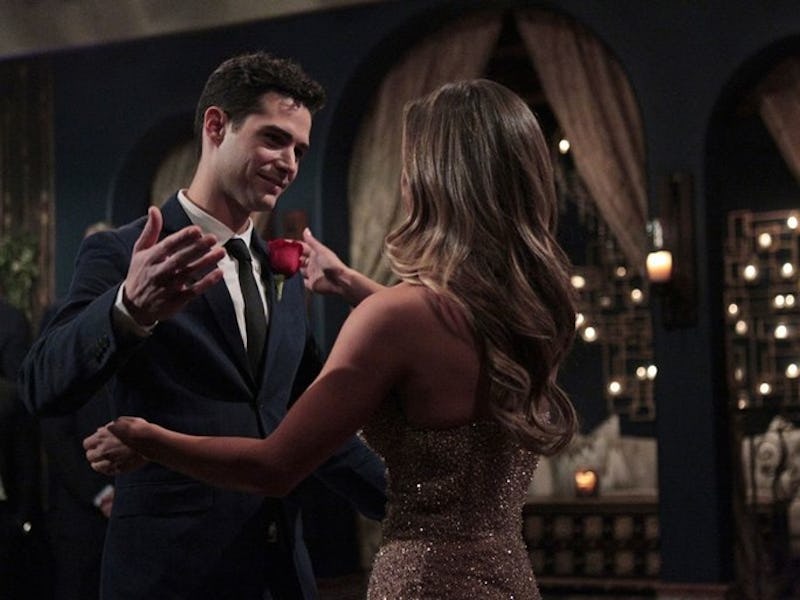 Bachelor in Paradise is always filled with surprises each week — especially when it comes to new arrivals to Mexico. ABC's sneak peek of Season 3, which aired during Men Tell All earlier this summer, featured many Bachelor and Bachelorette favorites that will eventually visit Mexico, like Wells Adams from JoJo Fletcher's recently-ended season and Caila Quinn from Ben Higgins' season. So, like me, you might be wondering when does Wells come to Bachelor in Paradise and melt everyone's hearts once again? The Nashville radio DJ appears in that sneak peek video after all the Chad commotion, flashing his cute smile while he's on a date — and smooching — with none other than Ashley Iaconetti, a Bachelor in Paradise and Bachelor alum from Chris Soules' season who also isn't in Mexico yet.
Right there, that tells fans that you haven't missed Wells on the show yet, but, like past seasons, there's only six weeks of Bachelor in Paradise, so he better show up soon. And, so far, there haven't been any hints on Wells' social media about when he'll show up on the show, but he has been providing entertaining commentary via drunk Snapchats about the show — but alas, he mentions nothing about his upcoming role on the show.
Wells recently updated his Twitter bio to include Bachelor in Paradise Season 3 in his list of notable credits. But, his Instagram account mostly features photos of him hugging adorable pups from the Nashville Humane Association and him reminiscing about his time in the Bachelorette house with Jordan, Evan, and Derek — no sign of Mexico yet.
Wells may not have won JoJo's heart on The Bachelorette — she sent him home in the sixth week after their first and only kiss — but he has charmed fans with his unsuccessful, but valiant pursuit of JoJo, his funny social media personality and, hey, he's handsome, too, OK? It was enough for some fans (including myself) to campaign for Wells to be the next Bachelor, even though it's a longshot — especially if he happens to end his run on Bachelor in Paradise in a relationship with Ashley I., or anyone else for that matter.
But, for right now, the most pressing question is when is Wells going to finally show up in Mexico? Twitter is getting antsy and so am I.
And that's just a sample of the Twitter-clamoring for Wells to make his Bachelor in Paradise debut. There's also the question of if he'll continue to Snapchat recap the show once he's on it (here's hoping the answer is yes), but first, he needs to actually be on the show. I'm hoping that when Ashley I. arrives, he won't be far behind since they are on the show at the same time.
Take a deep breath. Let's have some patience here. What's important is that Wells will be on Bachelor in Paradise at some point. And once he shows up at Playa Escondida, it'll totally be worth the wait.
Image: Rick Rowell/ABC