Why 'BiP' Is Better Than 'The Bachelor'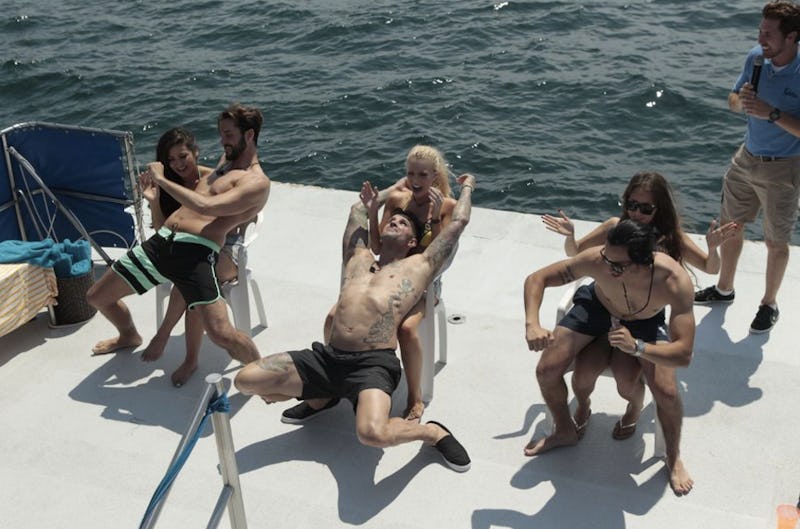 The Bachelor is a TV franchise that cannot be stopped. Everyone was so into the last season of The Bachelorette and now people are obsessing over Bachelor in Paradise, which totally makes sense to me since I think that Bachelor in Paradise is actually a way better show than The Bachelor/ette. Hear me out on this one.
First, I want to make it clear that I am not trying to disrespect the original show in the franchise when I say this. I am obviously grateful for all of the cast members and spinoff shows that The Bachelor has blessed us all with, but there are just so many reasons why Bachelor in Paradise is a more fun show for fans to watch.
Bachelor in Paradise is just way more self-aware than The Bachelor. The cast members acknowledge that they are on a reality show and don't pretend that we are watching their real lives. Yes, these people are still looking for love, but they are also way more upfront about going to paradise to have fun and just doing whatever they can to stay on the show. Yes, I know that being "stuck" on an island with a bunch of attractive single people isn't what would normally be considered "realistic," but the contests really do keep it real when it comes to knowing how ludicrous the whole setup is. And it makes Bachelor in Paradise the perfect reality show to enjoy during the summer.
1. Viewers Are Familiar With Most Of The Cast
We already know these people, so it's really easy for the show to just get started right of the bat instead of dealing with introduction videos and constant backstory.
2. The Cast Members Are More Unfiltered
The BiP cast shows so much more of their personalities than they did on The Bachelor or The Bachelorette. These people know how to make good TV now and they never hold back.
3. There Are Less Corny Dates
Yes, BiP does have date cards, but they do not monopolize the episodes or serve as the sole source of the romantic connections. The cast mingles more organically just chilling at the resort, which is refreshing to watch.
4. There Are Multiple Love Stories To Root For
The BiP format makes it possible for multiple happy couples to exist at the end unlike The Bachelor and The Bachelorette that ends with one couple and 25 rejects.
5. It Is Less Serious Than The Bachelor/ette
The Bachelor and Bachelorette are just so dramatic and everyone is constantly talking about how much, and how soon, they want to get married. The BiP cast lets loose and is way more chill about getting to know someone with less pressure.
6. The Cast Is Constantly Changing
I love how new people are always joining the cast. The shake-ups give me something to look forward to every week, and I love getting to see even more cast members from previous shows.
7. Our Favorite Cast Members Get Another Shot At Love
There are some people from The Bachelor and The Bachelorette that I just loved watching, but who were just not a good match for the star of the season. I'm so happy that so many of my favorites get to return to TV and have another shot at finding love.
8. People Who Didn't Get Much Screen Time Before Get Their Share Of Attention
I keep saying to myself, "Wait. Who is that?" when new cast members get to the resort, but it's nice to see people who got cut early on previous shows or just didn't get a lot of screen time getting attention this time around.
The Bachelor and The Bachelorette are great (obviously), but Bachelor in Paradise really is the best show in the franchise.
Images: ABC/Rick Rowell; Giphy (8)