'Last Chance U' Has Been Renewed For Season 2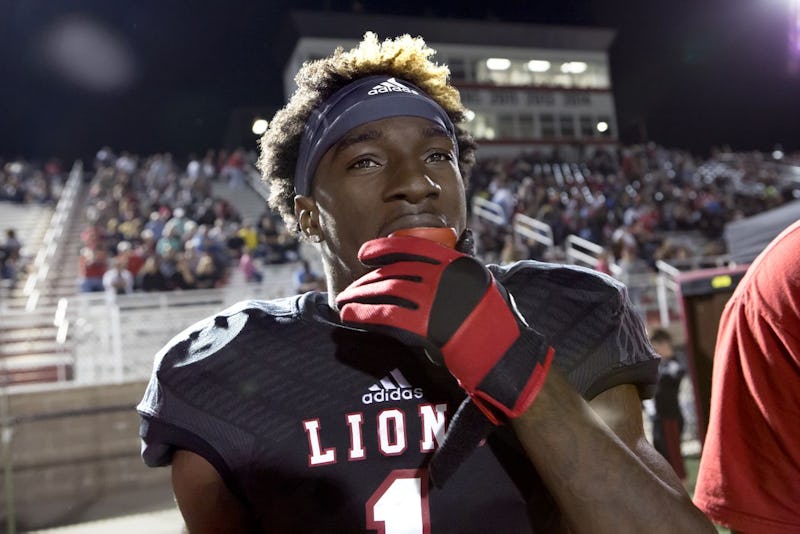 Whether you're a fan of the show or not, I have some excellent news: Last Chance U has been renewed for a second season. But let me explain why that's good news for everybody. If you do like the six-episode docu-series, which has a hyper-narrow focus on the football program at East Mississippi Community College, then this is simple; you're getting more of a show you're into, and that's awesome. But even if you weren't blown away by the show, or felt like there were problematic elements, the renewal is still good news. No matter where you fall on that spectrum, Last Chance U is a look into a fascinating world, one that started a lot of conversations. The show getting a little more time to take those threads and weave them into something a bit more substantial and comprehensive can only be a good thing.
Revealing the issues are one thing, and Season 1 did a great job of that, but tackling them is another. (No pun intended.) Seeing what a great job the Netflix series did at fleshing out their first season and making us care about this little-known school makes me optimistic that they'll have similar success building on the foundation they set up. They have the framework for a docu-series that could really change, and open, some minds on a whole host of issues, from violence to second chances to how to run a football program to issues of race and class. I'm interested and excited to see them bring some context and depth to the issues that we could only really skim over the first time around.
Now we have a brand new season, and plenty of time to not only catch up with the Lions, but catch this show up with its potential to be a productive commentary on this world. Personally, I can't wait.
Image: Netflix